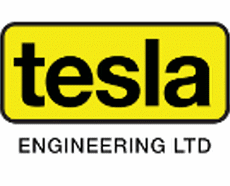 Project Engineer - TESLA ENGINEERING LTD
Pulborough, Southern RH20 3EA
At Tesla we provide a complete electromagnetic design, manufacture, and test service. Our aim is to match our products to our customers' requirements in terms of performance, price and delivery and we are looking for Project Engineers to join us.

This is a superb opportunity for talented electro-mechanical engineers to join our innovative and forward-thinking company, working within an exciting and ground-breaking sector. And if you prove yourself, you will benefit from excellent career progression prospects.

As a Project Engineer working in development you will be responsible for planning, monitoring, controlling and executing engineering projects, as well as researching and developing programmes.

You will produce and maintain project plans, ensuring the technical success of the design, making any calculations as necessary you will be working on high value prototypes or one-offs.

Liaising with our Design teams to produce 3D CAD models from which 2D drawings, CAM data and analysis can be derived; you will also produce other project documentation, such as test documents, design sketches and drawings as required.

Your other duties will include:

- Contributing to and compiling estimates
- Maintaining the project file
- Designing manufacturing tools
- Communicating with customers, suppliers and internal departments
- Directing and motivating the project team

To be considered for this role, you must have:

- A solid commercial electro-mechanical engineering background
- A degree in engineering or any of the natural sciences

You must have excellent communication skills and a proactive approach. You should be able to work well on your own initiative or in a team environment. Strong problem-solving and analytical talents are key.

Experience with CAD would be advantageous to your application, but by no means essential.

Please state your salary expectation when applying.