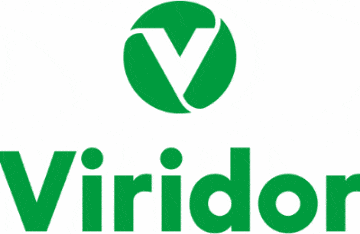 Project Development Engineer - Viridor
Maidstone, Southern ME141AD
Do you have proven technical engineering experience in supporting the business cases of multiple projects within the recycling industry?
Viridor is one of the UK's leading recycling, renewable energy and waste management companies. Part of the FTSE 250 Pennon Group, Viridor puts waste into action, transforming it into high quality recyclables, raw materials and energy. This is an exciting time to work at Viridor. We are at the forefront of the UK's green economy and we use smart people and technology to deliver our vision, bringing people together to give the world's resources new life.
We are now looking to recruit a Project Development Engineer to join our team based in our Rochester regional office, which is located nearby our state-of-the-art Rochester plastics and mixed materials recycling facility.
The Role
The Project Development Engineer is responsible for supporting the development of the business cases of strategic projects in the Recycling function of Viridor. These projects respond to strategic improvement, optimisation and growth opportunities in our Recycling function. This is an incredibly exciting time to join the Strategic Projects Development Team, where we are re-defining what it means to recycle through our action in the recycled polymers market where we are giving single use plastic a new life and cutting energy use by at least 50%.
As such, we are looking for a Project Development Engineer who is as passionate as we are about recycling and is keen to pave a way to maintain Viridor's industry leadership in circular economy through their technical expertise and commercial appreciation of engineering projects.
You will prepare technical and commercial feasibility studies for proposed strategic projects in response to any improvement, optimisation and growth opportunities in Viridor's Recycling Function. Working as part of a team, you'll prepare User Requirement Specifications (URS), draft and review concept engineering design drawings, prepare preliminary process flow diagrams and mass balance for proposed processing plants as part of the projects' development stages.
You'll work with a range of project stakeholders, which will include supporting the Project Development Managers and the Head of the Strategic Projects Development Team in the preparation and update of the Recycling business strategy. As a result, you'll need to have a proactive attitude and be able to understand and explain complex drawings or ideas to a variety of stakeholders in an engaging and methodological manner.
Our ideal Project Development Engineer:
Track record of process design and development of projects (from concept phase and project approval, through to construction, commissioning, testing and handover whilst meeting cost, quality and time parameters) in the waste management industry or a related engineering field.
Qualified to first degree level or equivalent in a relevant engineering specialism.
Strong commercial and financial understanding of business case development and financial modelling.
Excellent skills in AutoCAD (or equivalent), MS Office and Visio.
Understanding of NEC3/4 and IChemE forms of contracting.
A strong communicator with excellent analytical and report writing skills, with an awareness of who the key stakeholders are and their investment in the projects.
Examples of similar strategic projects the candidate will be involved in preparing the business case for:
Viridor is developing a £65m plastics recycling plant powered by waste at Avonmouth
Viridor is investing £15.4m in its Masons Materials Recycling Facility (MRF) to modernise the plant and increase sorting capacity
To view the role profile, which outlines the person specification and full list of responsibilities, please click apply.
No terminology in this advert is intended to be deemed discriminatory. We are happy to accept applications from all suitably qualified persons regardless of their age, gender, race, religion, disability, sexual orientation or marital status.