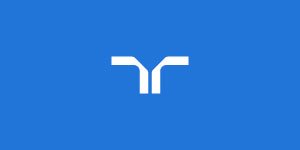 Project Data Analyst - Randstad Business Support - London
City of London, London

An opportunity for a Project Data Analyst to work for an exciting client based in Central London.

Role: Project Data Analyst

Location: Central London

Salary: £500 - £600 a day based on experience

Duration: ASAP for 6 months

Transforming progress data into presentation for various internal and external stakeholders.

For each of these projects would translate into a weekly status update so it can be presented to excec level.

What are the progresses made, key issues, key focuses/challenges...

The key requirement here for the person doing the role is to translate data into status update. Do it in a way that stakeholders are looking forward to receiving the next update.

Looking at all the data behind the projects - what does it mean?

Use charts - present progress nicely and easy to follow

The person won't chase Project Managers if info is not there, should be able to just have access to the data and put into a PowerPoint. If they cant get the data, it will get escalated to their line manager PMO Lead.

Skills/Experience:

Strong Excel and PowerPoint skills
Experience drilling down into data. Has been in project environment before etc
A PowerPoint guru! Mastered the ability to present and summarise critical information for exec level stakeholders in a way that is visible, to the point, yet meaningful.
Workday or Adaptive Insights Experience would be ideal

Apply Now! To get your CV in front of the hiring manager today.

Randstad Business Support is acting as an Employment Business in relation to this vacancy.

Pension
Employee Events
Maternity/Paternity Paid Leave
Medical, Dental and Vision
Mobile Phone Discount
Paid Holidays
Holidays
£500.00 - £600.00 /per day