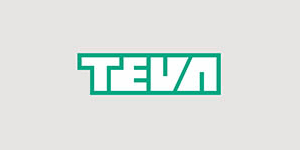 Project Coordinator - TEVA
Runcorn, NW WA7 3FA
Company Info:
Teva is a global pharmaceutical leader and the world's largest generic medicines producer, committed to improving health and increasing access to quality health solutions worldwide.  Our employees are at the core of our success, with colleagues in over 80 countries delivering the world's largest medicine cabinet to 200 million people every day. We offer a uniquely diverse portfolio of products and solutions for patients and we've built a promising pipeline centered around our core therapeutic areas.  We are continually developing patient-centric solutions and significantly growing both our generic and specialty medicines business through investment in research and development, marketing, business development and innovation.  This is how we improve health and enable people to live better, healthier lives.
Teva's Steriles Device Team (SDT) develops needle-based injection devices for delivery of Teva's sterile liquid medications.  Our broad portfolio of both generic and specialty medicines covers a variety of device technologies, Pre-Filled Syringes (PFS), pen injectors and auto-injectors, for the treatment of a wide range of diseases, including anaphylaxis, migraine and diabetes.
We are located in Abbots Park, Runcorn (Preston Brook) close to the M56, which serves commuters from Manchester, Liverpool, Chester and North Wales. We are also within walking distance of the nearest train station so it's a great location for commuters and rail travellers!
Job Description
We are currently seeking a Project Coordinator who will perform project management activities on one or a number of drug-device combination or Life Cycle Management (LCM) projects. In this role, you will ensure business plan requirements are met through the timely implementation of project work within approved budgets and schedule commitments and in line with Regulatory requirements and Quality Management Systems.
In addition, the Project Coordinator will leverage documents and learning from other similar drug-device combination projects and continuously improve the Project Management process, guidelines, tools, templates, documents and performance.

Key Responsibilities:
To identify the tasks required for specific projects providing forecasted costs, timescales and resource requirements for approval in line with the department Project and Life Cycle Management System
To implement/execute tasks required for specific projects within approved scope, costs and timescales, in order to meet business expectations.
To ensure legal documentation is implemented in line with Teva requirements including, confidentiality, work packages and service agreements with external development partners
To identify and develop proposals for improvements in the combination drug-device development process from project management, regulatory and quality perspectives.
To provide expert advice as required, to support combination drug-device product development and manufacture, through provision of clear project objectives, development documentation, project plans and milestones.
Effective facilitation of project execution through clearly defined roles and responsibilities, motivating team members, encouraging participation and good team working conditions.
Effective communication and influencing of key stakeholders in support of the project including creation and distribution of project management documentation.
Effective project risk management including identification of risks and mitigation activities.
Knowledge, Skills and Abilities:
Knowledge of medical device or combination product development with some experience in project management, planning and coordination, working cross functionally and working with external partners.
Experience of project management and MS office tools.
Experience across a broad range of development disciplines e.g. innovation, development, new product introduction, industrialisation, IP supplier management.
Working knowledge (through practical experience) of Device and drug/device combination regulations, GMP, EU and FDA quality and regulatory requirements.
Ability to work as part of a team
Ability to lead and motivate project teams
Target oriented adapts and re-plans to deliver agreed targets
Able to think laterally and identify a range of contingencies
Good communication and interpersonal skills
Qualifications:
Graduate (or equivalent) in engineering, physics, science or similar. 
Preferably, a post graduate qualification in a relevant engineering, physics science or business subject.
Company Benefits:
24 days paid holiday per year excluding all bank holidays
Company pension
Life Assurance
Critical illness insurance
Income protection
Plus a number of flexible benefits including: Buy and Sell Annual Leave, Cycle to work scheme, Spouse Life Insurance, Childcare vouchers, Gymflex, Dental insurance, Healthcare cash plan, Eye care vouchers, Teva Your store - Online and in store discounts and cashback
Teva's Equal Employment Opportunity Commitment
Teva Pharmaceuticals is committed to equal opportunity in employment. It is Teva's global policy that equal employment opportunity be provided without regard to age, race, creed, color, religion, sex, disability, pregnancy, medical condition, sexual orientation, gender identity or expression, ancestry, veteran status, national or ethnic origin or any other legally recognized status entitled to protection under applicable laws.