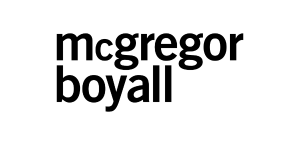 Programme Manager- Asset Management- Regulatory Change - McGregor Boyall
City of London, London

Programme Manager- Asset Management- Regulatory Change

Location: city of London

Competitive Salary/Package

Ideally you are currely working for an Asset or Invesment management firm

Requirements:

Has previously led a wide range of major and customer centric, including IT, complex projects (in terms of value, numbers of people and organisations or functions involved and technical and business complexity).
Substantial programme and/or project management delivery record in a relevant environment.
Solid understand on multi-asset traded product
Ability to think strategically and communicate a vision/strategy effectively
Industry legislative and regulatory requirements is desirable.
Outstanding record of project/programme management success, both in results achieved and in use of professional methodology.
Pro-active in developing and implementing strategies that significantly mitigate risk. Designs solutions for varied internal/external clients.
Identifies, develops, and initiates innovations and solutions where precedents and procedures may not exist. Works cross-functionally to solve problems and implement changes
Professional qualifications - such as MSP, Prince 2 Agile methods and any other supporting qualifications and experience

Please email to

yyuan@mcgregor-boyall.com

or call 0207 422 9374

McGregor Boyall is an equal opportunity employer and do not discriminate on any grounds.

£75,000.00 - £110,000.00 per year
Benefit and Bonus