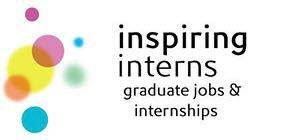 Programmatic Executive - Inspiring Interns & Graduates
London, London
Our client is a forward thinking performance marketing agency, operating in 12 hub offices across 4 different continents.



Winner of 'Media Agency of The Year 2017 & 2018' they boast an incredible roster of clients including Amazon, BBC, Skype and Microsoft.

We are offering you an amazing chance to join one of the UK's top and most forward thinking programmatic agency's. They are multi-channel division working across mobile, web and upcoming formats such as audio and connect tv.





This role would ideally suit someone who has 6 months programmatic digtal media experience, preferably for a media agency along with some level of mobile media-experience





 





What are we looking for?






Reporting into the Global Head of Programmatic the candidate will work closely with the programmatic team based in the UK but be fully responsible for supporting our global offices in driving programmatic growth in the region.


Day-to-day, the candidate will work alongside account teams to devise and implement programmatic strategies, provide insights and recommendations to improve campaign performance and make campaign changes as required. Help not only plan campaigns but execute campaign on DSP platforms.


The candidate should expect to spend 70% of their time on campaign management and 30% contributing to new campaign plans and client meetings/QBR support.


A secondary responsibility will be training and educating junior members on the programmatic landscape and all thing programmatic to run successful campaigns.


Responsibilities


Develop display programmatic strategies across web and app and derive insights regarding the performance of campaigns in terms of segments such as, but not limited to, audience cohorts, content clusters, and targeting groups


Assist account teams in packaging campaign reporting and insights in a client-friendly manner


Own campaign management, when necessary, including bid strategy, campaign trafficking, implementation, launch, execution, and on-going optimization


Keep up-to-date with changes within the programmatic space and relay this in monthly update


Identify significant trends and areas of opportunity for campaign expansion. Work with account teams to recommend innovative ideas to clients


Liaise with programmatic partners to help promote strong agency relationships, troubleshoot issues, and access new features


Interact with client contacts, as needed, to discuss campaign performance and possible improvements as well as help upsell new initiatives to grow accounts


Support with programmatic elements of new business pitches, including creating presentation decks and speaking to overarching strategies


Requirements


Minimum of 6 months experience in programmatic digital media, preferably for a media agency and preferably with some level of mobile-media experience


Proficiency with multiple DSPs. DV360, The Trade Desk, and any other mobile specific DSPs is a plus


Experience working towards measurable direct-response metrics is a plus


Experience managing campaigns driving towards app installs is a plus


Knowledge of DMPs, such as BlueKai or Adobe, is a plus


Technical knowledge of ad servers, tracking, mobile measurement tool is another plus


Ability to work autonomously and with team members in different locations


Comfortable with excel and large data sets to make analytical/data based decisions


Excellence within the following skill areas: problem solving, data led analysis, organization, collaboration and presentation


starting at £30,000.00 per year