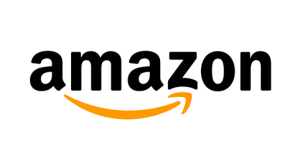 Program Manager - Launch and Expansion - Amazon
London, London EC2A2FA
Job title: Program Manager - Launch and Expansion
Location: London
Competitive Salary & Benefits
Amazon opened its virtual doors in 1995 and strives to be the world's most customer-centric company, where customers can find and discover anything they might want to buy online. EU Launch & Expansion team is growing as Amazon Logistics continues to expand their world class last mile delivery experience for customers. If you are passionate about delivery operations and look around corners for ways to serve customers, we want your help.

Amazon Logistics is seeking a highly experienced Program Manager to support the strategic expansion initiatives and capacity planning of our European Last Mile Delivery network. Successful candidates will be natural self-starters and quick learners who are comfortable leading large, complex projects. This individual will take ownership of the internal capacity planning of our EU Delivery Stations with the goals of communicating capacity, flagging risk, driving worldwide standardization and defining long-term expansion requirements. Ideal candidates will have experience managing large and complex data sets and thrive applying operational knowledge to ambiguous problems to define and plan the future network. The Program Manager must be capable of providing directional feedback to business leaders to aid in expansion decision making. This individual needs to be comfortable interfacing and driving various functional teams and individuals at all levels of the organization in order to be successful.
Program Manager Responsibilities:
Active participant in Amazon safety policies

.

Detailed coordination of network capacity inputs that are all interdependent

.

Responsible for managing the overall capacity output of all expansion and launch projects

.

Contributes to developing comprehensive risk analysis to review at all levels of the business

.

Comfortable in different roles, sometimes supporting, sometimes leading

.

Is capable of taking accountability while providing status, asking for help, and immediately escalating issues and problems as necessary

.

Acts as the Company representative with vendors and suppliers during project execution

.

Mobilizes company resources through effective liaison with support departments, to create project teams capable of completing effective quality work

.

Monitors and reports on the progress of all capacity-related projects and flags delays that will have an impact to our customer experience

.

Responsible for the overall communication of network capacity to all AMZL stakeholders

.

Possesses a broad technical background and has the ability to "roll up their sleeves" and jump in if needed, along with managing

.

Contributes to short-term and long-term strategic planning with business goals in mind

.
Program Manager basic Qualifications:
Bachelor's degree in (Industrial) Engineering, Supply Chain, Operations, Business Administration, Economics or a related field

.

Experience in an operational environment (FC, IXD, AMZL preferred)

.

Experience leading and interacting with cross-functional teams

.

Experience developing and managing large data sets

.

Previous

experience in project management and implementation with proven ability to design workable solutions and drive projects to successful implementation

.

Strong verbal and written communication skills in both native and English language

.

Work independently in a fast-paced and rapidly changing environment

.

Proficient in Microsoft Office products: Excel, Word, Outlook, PowerPoint and MS Project

.

EU travel is required (up to 40%)

.
Program Manager preferred Qualifications:
SQL and database query skills

.

Advanced in Microsoft Excel

.

Basic working experience with CAD software (e.g. AutoCAD, Solid Works, or other)

.
About our Rewards:
We'll expect you to go the extra mile, but we'll also make sure you're well rewarded. As well as a competitive salary, stock units and site performance-related pay potential, we offer a whole host of other benefits, including an employee discount. Additionally, you will find yourself in a stimulating environment where you can develop processes as well as yourself as an individual by working with some of the best and brightest minds in the industry. Our rapidly growing organisation also offers many opportunities for building a diverse and rewarding career.
To apply for this Program Manager position, please click on the apply button!
Amazon is an equal opportunities employer. We believe passionately that employing a diverse workforce is central to our success. We make recruiting decisions based on your experience and skills. We value your passion to discover, invent, simplify and build. Amazon takes data protection seriously and respects EU and local data protection laws. Unless you express otherwise, by submitting your CV you authorize the hiring Amazon company to store your personal information in the electronic database maintained by Amazon Corporate LLC. in the USA or one of its affiliates for the purpose of assessing your suitability for this and future job vacancies and to pursue your recruiting process. If at any time you want your personal data to be deleted, you simply need to notify the hiring Amazon company. Amazon will not share your personal information with any third party without your prior consent. As part of your interview process with Amazon you may be asked to authorize the hiring Amazon company to separately verify your application data and personal background through a third party service provider.

Competitive Salary & Benefits