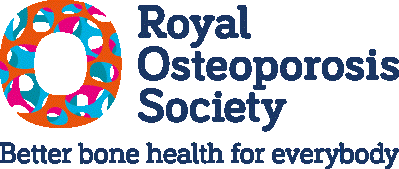 Professional Development Project Officer - Royal Osteoporosis Society
Bath, SW BA2 0PJ
Royal Osteoporosis Society are looking for a Professional Development Officer to join their team in Camerton, near Bath.
Job Title: Professional Development Officer
Salary: £24,557 - £27,286 per annum
Location: Camerton, near Bath
Job Type: Full Time
Professional Development Officer - The Role:
Reporting to the Head of Professional Education & Development, the post holder will be responsible for the project management and ongoing maintenance of clinical training programmes and resources for health professionals.
This will include face-to-face events, online courses and the administration of our online platform. You will work with professional organisations and other bodies to proactively encourage provision of high-quality education and training for health professional working with patients with or at risk of osteoporosis.
Clinical training is an income generating activity and you will support the attainment of annually agreed income and expenditure targets.
You will be responsible for evaluating and reporting on the quality of training as well as helping to scope new programmes and resources to support the continuing professional development of health professionals
Professional Development Officer - Experience:
- Experience of project delivery
- Experience of working within a professional training and development environment
- Experience of online content and systems and the confidence to quickly familiarise yourself with an online learning platform
- Evidence of the ability to understand complex subjects quickly
- Excellent communication and presentational skills (written and verbal)
- Excellent organisational skills
- Ability to work independently to tight deadlines
- Good interpersonal, team working, customer service and collaborative skills
- Excellent knowledge of Microsoft Word, Excel, SharePoint Outlook and PowerPoint
- Able to work unsocial hours around key events and to travel to engagements around the UK.
If you are interested in this excellent Professional Development Officer Opportunity press 'Apply' today, where you will be redirected to our site. Applicants should provide a comprehensive CV, including details of relevant experience and achievements. This should be supplemented by a supporting statement in a cover letter, demonstrating how your skills and experience meet the person specification.
All applicants applying must have the right to work in the UK. The relevant documentation to demonstrate your right to work in the UK will be requested at interview stage.


Closing Date: Midnight 3rd December 2019.
Key Words: Learning, Project Management, Learning and Development, Events, Healthcare, Project Director, Development Manager, Training Developer, Career Enrichment, Professional Training, Course Development."
£24,557.00 - £27,286.00 per year