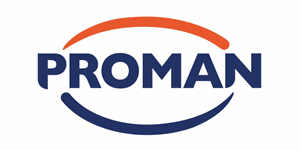 Product Executive - HEADS Recruitment
Trafford Park, NW M32
Product Executive  
 Monday – Friday 8.30am – 5pm
Trafford Park
Up to £28,000 depending upon experienced
Permanent
The Role
Developing and maintaining accurate product specification and pricing information for both the core range and to support contract and sales requirements.  Including sourcing and selecting manufacturers and suppliers, negotiating pricing and terms, recommending product solutions, maintaining product data and reviewing product samples as required to support profitable business growth. 
•Preparing product and pricing information for tenders, bids, proposals and quotations.
•Identifying relevant suppliers for each tender requirement.
•Reviewing specification information from customers and suppliers, ensuring correct products are recommended to customers, suggesting alternatives where relevant and recommending preferred products to maximise profitability whilst meeting customer expectations.
•Analysing product information and recommending selections and price points to support the bidding process.
•Reviewing tender requirements and identifying potential product issues and risks, supporting the Product Manager and Commercial Team with solutions to minimise risk whilst achieving customer requirements.
•Preparing relevant product data, e.g. Material Safety Data Sheets (MSDS), Technical Safety Data Sheets, Certificates etc to support the tender process. Maintaining up to date product information as required throughout the life of the contract. Creating MSDS for own-brand products as required.
•Identifying and sourcing new/existing alternative products from appropriate suppliers
•Responding to customer technical issues, ensuring satisfactory resolution of product related queries. 
•Technically reviewing, updating and managing product files
•Providing technical knowledge and other information to satisfy customer and internal department requirements

The candidate
You will have the following skills, experiences and attributes…
•You will have experience working within a Manufacturing / Distribution / Engineering / Supply Chain Experience.
•You will have experience working within a Sales / Office Position
•Ability to sell solution based products and services
•High energy, focussed individual with a positive attitude
•Resilient character able to sustain a high number of outbound calls each day
•Excellent spoken and written communication skills
•Results orientated, target driven individual
•Ability to work independently
•Excellent organizational skills with the ability to handle multiple tasks simultaneously; attention to detail and commitment to excellence
•Ability to build relationships and work closely with the Sales Manager.

The Client
An exciting opportunity for an Product Sales Executive to join an established industrial supplies company, selling a proven product range and associated services to medium to large organisations.
PROMAN acts as an employment agency for permanent staff and an employment business for temporary workers. We recruit for roles based in Engineering, Technical, Warehousing, Manufacturing, Office, Logistics and Industrial.
View our latest jobs today on our website  http://www.proman-uk.com / and follow us on LinkedIn.
AppH
The UK is set to depart from the EU on 31st January 2020. EU, EEA or Swiss citizens living in the UK that wish to remain in the UK post Brexit need to apply to the EU Settlement Scheme. Please follow the below link for information on how to apply.
28,000.00 - 28,000.00 per year