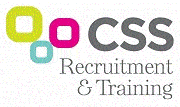 Production Team Leader - CSS Recruitment Services
Halesworth, ANGL IP19 8RQ
Production Team Leader
Production Team Leader – Cosmetic Manufacturing Company – Beccles
Our client a cosmetic manufacturer is looking for a Production Team Leader to work in their filling department at their site in Beccles on a permanent basis.
As the Production Team Leader, you will be responsible for supporting the line setters and production operatives with the production lines, making sure that production is on target and all paperwork is completed correctly. You will be working with support from the Supervisor to achieve production output, including on-line quality control, ensuring finished goods is to the specification, take an active role in H & S and first aid.
You should have previous experience working within a similar Team Leader or Line leader role in a FMCG company, ideally with either food or cosmetic experience. You should also have previous experience working on the production lines.
Location: Beccles, Suffolk
Salary: starting salary of £21,000 per annum
Rotating Shifts:
Monday – Friday 05:45 am – 2.00 pm and then 13:45 pm to 22:.00 pm
This is a permanent position and CSS are operating as an employment agency; we aim to respond to all applications. You will be advised if we are registering your details for future considerations.
£21,000.00 - £25,000.00 per year