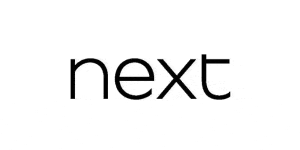 Production Supervisor - Smart Recruit Online
Doncaster, Yorkshire DN12AN

Permanent role, 38.75 hours per week

Monday - Friday rotating shifts:
05:30 - 13:45 and 13:45 - 22:00

Competitive salary plus bonus and comprehensive benefits



Where will Next Furniture Manufacturing take you?



Next is one of the UK's best known high-street retailers and most established online retailers but did you know that we also have a rapidly growing furniture business? Our Next Manufacturing site is located in Armthorpe, Doncaster. With investment in the latest technology and state of the art environment, this is by no means your 'typical' manufacturing facility.

It's all about producing the right product to the right standard in the most efficient way. That's why, as well as looking for great skills and impressive experience, we want people with energy, a positive attitude and a real commitment to helping exceed the expectations of customers all over the world.

Reporting to the Lead Production Manager, the Production Supervisor will play a 'hands on' role in the daily operational management to ensure that we deliver exceptional quality and value to our customers within the expected timescales.

You will be able to demonstrate a sound understanding of manufacturing practices, ensuring that all operational efficiency targets are achieved whilst minimising risk and maintaining a safe environment and high-quality standards. You will monitor actual performance against standards and take appropriate action when required, ensuring sufficient resource is available for the production areas and effectively managing the workloads of your team.

This is an exciting opportunity for an experienced people manager to help shape the future of NFM. With a positive approach, you will manage up to 30 team members and be responsible for all associated people management tasks relating to your team. This includes supporting and coaching new starters and those that require additional support, having full autonomy to manage more challenging performance capabilities up to and including dismissals and grievances.

Production | Furniture | Manufacturing | Supervisor | Manager | Manufacturer | Sofa | Upholstery | Leadership | Management

Benefits

A fantastic working environment in new facilities / 121 coaching and development / Flexible holidays / No shutdown / Free parking / Subsidised canteen / 25% staff discount on all next products / Up to 70% off at our staff shops / Pension / Eligibility to join our Share save scheme

Essential Skills
Previous experience of operating in a similar position in a manufacturing environment is essential, ideally within furniture manufacturing.
You will be a highly motivated, pro-active individual who enjoys working in a fast paced and ever-changing environment.
You will be extremely focused, dedicated and flexible in your approach in order to support the delivery of our business objectives.
As Production Supervisor, you will consistently lead by example building effective team relationships and continuing to develop our positive, team orientated culture in order to achieve success.
About Company

Next is one of the UK's best-known high-street retailers and most established online. Behind the scenes we are at the cutting edge of Warehousing and Logistics, employing more than 7000 people across eight distribution centres.