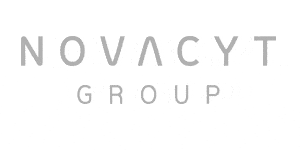 Production Scientist - Novacyt
Camberley, HC
Production Scientist 
Camberley, Surrey

If you're an experienced scientist with hands-on experience of working in a regulated industry, we at Novacyt are currently recruiting for a Production Scientist to join our team in Camberley. 

About Us

Microgen Bioproducts, a part of the Novacyt group, was established in 1994 and is an established name in the development, manufacture, distribution and marketing of products used by clinical laboratories to detect and diagnose disease, and by food laboratories to detect and identify pathogenic organisms. The product range comprises a comprehensive list of quality diagnostic products in the fields of microbiology, serology, haematology, bacteriology, and virology.

Microgen Bioproducts is on a mission to be recognised as a leader in the provision of diagnostic products to help in the protection of food and health through excellence in, research and development, manufacturing quality, customer service and professionalism. 

They are now looking for a Production Scientist to join their team to support the preparation of intermediates and reagents for kit production. 

The Benefits

- Salary of up to £32,000 per annum
- 25 days' annual leave
- Ability to buy and sell annual leave
- Cycle to work scheme
- Refer a friend scheme
- Life assurance
- Private medical insurance
- Group pension scheme

This is a brilliant opportunity to develop a rewarding career with our fast-growing and friendly biotech business.

So, if you want to work in a supportive and engaging environment and support the development of products that are making a difference on a global scale, we want to hear from you.

The Role

As the Production Scientist, you will prepare materials, intermediates and bulk reagents to support production or for direct customer supply; this will include the preparation of vaccines and other biological materials. 

Specifically, you will:

- Assist in managing inventory levels of raw materials and ensuring the availability of lab consumables
- Ensure strict adherence to all relevant work instructions, quality procedures, H&S policies and where relevant GMP
- Complete all records accurately and collate production documentation 
- Input into SOP or other quality document review and/or creation
- Complete assigned laboratory and other support tasks including cleaning and maintaining area(s) and calibrating equipment
- Under general guidance, carry out or support stability testing, equipment and process validation work, complaint investigations, R&D project work etc. as required
- Make suggestions for, and participate in, process improvement programmes to ensure continuous improvement of quality and efficiency within Production

About You

To be considered as the Production Scientist, you'll need:

- Experience of working within a laboratory environment, ideally in a regulated industry
- An awareness of ISO9001/ISO13485 quality standards and ideally GMP
- Excellent attention to detail and good communication skills
- The ability to contribute to and work effectively within a high-performing team environment
- An optimistic, helpful, and proactive attitude with a desire to get tasks completed to schedule

Ideally, you will have a BSc in scientific field or equivalent experience. A background in microbiology and/or experience within the biotech industry would be a significant advantage.

Other organisations may call this role Principal Production Scientist, Senior Production Scientist, Assistant Production Scientist, GMP Scientist, or Laboratory Scientist. 

Webrecruit, Microgen Bioproducts and the Novacyt Group are equal opportunities employers, value diversity and are strongly committed to providing equal employment opportunities for all employees and all applicants for employment. Equal opportunities are the only acceptable way to conduct business and we believe that the more inclusive our environments are, the better our work will be.

So, if you're an experienced Production Scientist seeking your next step, please apply via the button shown. This vacancy is being advertised by Webrecruit. The services advertised by Webrecruit are those of an Employment Agency.
32,000.00 - 32,000.00 per year
Benefits: