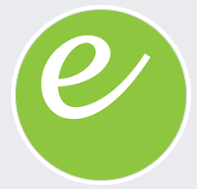 Production Project Planner - Elevation Recruitment
Wakefield, Yorkshire WF13AZ
Our client, a new, growing and exciting manufacturer based in West Yorkshire, near Normanton /Wakefield, are seeking to recruit a Project Production Planner that will assist with the planning, control, coordination and development of the Order Input Process and Production Planning Processes.

The primary focus of the role is to plan and implement all activities relating to the timely and cost-effective procurement, inventory, capacity planning, distribution and quality control.

*Assist with the production and maintenance of shop floor documentation
*Monitor and report on key milestones for all projects and ensure there is sufficient focus on hitting them across the business
*Highlight potential slippages and bottlenecks and agree on recovery actions with the departments involved and escalate if necessary
*Improve on-time delivery towards the site objectives
*Support the continued implementation of lean principles within the company
*Coordinate planning efforts to produce the baseline production schedule
*Ensure that the project priorities are clearly communicated to engineering, manufacturing and other functions within the organisation
*Participate in risk identification and mitigation; preparing the production plan

What you will need:

* Previous production planning experience is required within a manufacturing/engineering/project management environment
* Excellent computer skills
* Excellent analytical skills with the ability to interpret and summarise information clearly and quickly
* Excellent collaboration skills
* Excellent oral and written communication skills
* Experience in MRP systems
* Ability to work independently with minimum supervision and/or guidance

If you want to discuss this position in more detail, please contact Carl Walker at Elevation Recruitment Group.

Elevation Recruitment Group's Procurement and Supply Chain division work with a vast range of businesses across Yorkshire and Humberside, Lincolnshire and East Midlands regions.
£28,000.00 - £32,000.00 per year
pension, holiday and benefits