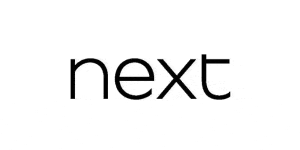 Production Planner - Smart Recruit Online
Doncaster, Yorkshire DN12AN



Where will Next Furniture Manufacturing take you?



Next is one of the UK's best known high-street retailers and most established online, but did you know that we also manufacture a number of our sofa designs in Doncaster?

Our state of the art facility opened in 2016 and with investment in the latest technology, this is by no means your 'typical' manufacturing environment.

Four years on, the world is almost unrecognisable. In these uncertain and challenging times, we know that what's important is to look to the future. Next Furniture Manufacturing has full order books that we control; we can guarantee there is no shortage of work here! What's more, we aren't standing still. With growth of 33% over the next 12 months and plans to increase this even further, the future at Next Furniture Manufacturing is as strong and bright as our sofa designs.

That's why we are looking for skilled, dedicated and enthusiastic people to join us on this exciting journey. We have some great opportunities offering stability and professional development within UK furniture manufacturing.



Your Next Role



Next Furniture Manufacturing is going from strength to strength. With new lines and new products, we are looking to recruit a Production Planner to join the team. We're looking for dedicated people, working in a fast paced, team-based environment, producing some of Next's most popular sofa designs.

By forecasting and managing the supply of raw materials for our sofas, chairs and footstools, you will strive for continuous improvement whilst ensuring customer expectations are met.

You will be planning efficient and logical production based on manufacturing capabilities and customer delivery dates. Using your excellent communication skills to work closely with our suppliers you will prioritise production plans whilst maintaining internal and external stakeholder relationships. You will have the confidence to challenge suppliers when required and to support the operation with key decision making.

Production | Manufacture | Manufacturing | Planner | Planning | Coordinator | Capacity | Line | Scheduler | SQL | MRP | Excel | Design | Furniture | Communication

Benefits
A fantastic working environment in new facilities
121 coaching and development
Free parking
Subsidised canteen
£300 seasonal clothing allowance
25% staff discount on all next products
Up to 70% off at our staff shops
Eligibility to join our Share save scheme
Pension
Additional Information

Permanent role, 38.75 hours per week, Monday - Friday rotating shifts:

05:30 - 13:45 and 13:45 - 22:00

Competitive plus performance bonus and comprehensive benefits.

Essential Skills



About you:



You will have experience in a planning-based role within a manufacturing environment, where you have displayed excellent organisational and time management skills.
You will be a keen problem solver who considers and takes ownership of their actions.
Next Furniture Manufacturing is ever-changing and you will need to be adaptive and resilient to the fast-paced nature and proactive with the exciting new changes.
You will be proficient using Microsoft Excel / Google sheets and be enthusiastic to learn new skills.
A basic knowledge of SQL and MRP (Materials resource planning) programmes would be desirable but we will offer full training and will bring you up to speed on our ever growing range of models and designs!

A career within Next Furniture Manufacturing is an opportunity to be part of growing part of Next's business.

To help give you the best start in our Manufacturing Team, we'll give you an extensive induction featuring in-depth training sessions. We will provide ongoing coaching and support designed to give you all the information you need to succeed in your new role.

About Company

Next is one of the UK's best-known high-street retailers and most established online. Behind the scenes we are at the cutting edge of Warehousing and Logistics, employing more than 7000 people across eight distribution centres.