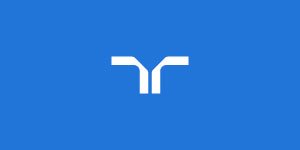 Production Operative - Randstad Inhouse Services
Sudbury, ANGL CO107QS

Are you looking for a weekend? Do you have experience working in a production environment If the answer is yes please read on…

Benefits:

Permanent, fixed term contract
Free on site car park
Subsidised site canteen
Access to staff shop

Hours of Work and Pay Rate:
£10.66 PER HOUR
Friday - Sunday
Weekly shift rotation

Day: 06:00AM-18:00PM
Night: 18:00PM-06:00AM

Responsibilities:

Carry out basic standard operations
Quality checks
Signals irregularities in the operation of machinery and equipment
Deputising team leader during absence periods
Carry out technical duties including operating complex equipment and/or maintaining quality critical processes (e.g. print setting/ operating automation machines)
Manual handling of up to 25kg's
Hand assembly
Quality checks
Packing
Operating or monitoring equipment operation
Recording production statistics
Operate in a safe, productive and high quality manner

Requirements:

Willingness to learn
Experience of working in an FMCG/ medical/manufacturing environment
Electrical/mechanical appreciation to ensure safe systems of work
Experience of TPM (total productive maintenance - maintaining and improving production, keeping machinery from breaking down)
Disciplined and structured working methods
Problem solving experience

Why should you join Philips?

Working at Philips is more than a job. It's a calling to create a healthier society through meaningful work, focused on improving 3 billion lives a year by delivering innovative solutions across the health continuum. Our people experience a variety of unexpected moments when their lives and careers come together in meaningful ways.

If you are interested in this role, click apply today!



Pension
Employee Events
Maternity/Paternity Paid Leave
Medical, Dental and Vision
Mobile Phone Discount
Paid Holidays
Holidays