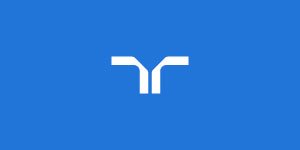 Production Operative - Randstad Inhouse Services
Peterlee, TT SR85HA

Are you looking for a new role this winter? ... If so, read on!

Benefits:

Canteen
Subsidised gym
Onsite support
Good work life balance
Access to Randstad's benefit app
Working hours and Pay Rate:
£8.21 - £11.62 PER HOUR
Shift Patterns:
6 Day(s)

06:50AM - 19:00PM
06:50AM - 19:00PM
18:50PM - 07:00AM
18:50PM - 07:00AM

No Saturday nights or Sunday days!
7 day(s)

06:54AM - 19:00PM
06:54AM - 19:00PM
18:54PM - 07:00AM
18:54PM - 07:00AM

Responsibilities:

Whilst working on a production line, you will be part of a large team, tasked with providing support for the production of world-class automotive technologies to the industry; the role requires superb levels of attention to detail.

Running a high-tech line, changing PCB lines
Diagnosing problems and overcoming them within the processes on the line
Health and safety
Waste management
5s
Requirements:
Whilst previous manufacturing experience would be beneficial, it is not essential; if you have a strong work ethic with a drive to progress and succeed we would love to hear from you.
All applicants must complete pre-employment training prior to start; we offer a 1-week pre-employment course in manufacturing, a full site tour and an interview on-site with our client.
FLT licence is desirable but not essential.

If you would like to learn more about this position, please submit your CV to

zfpeterlee@randstad.co.uk

and one of the team will contact you with further details.

This is a temporary rolling contract with no specific end date, over the last twelve months we have had a number of workers move to permanent contracts due to hard work and determination.

Holidays
Maternity/Paternity Paid Leave
Mobile Phone Discount
Pension
Employee Events
Medical, Dental and Vision
Paid Holidays