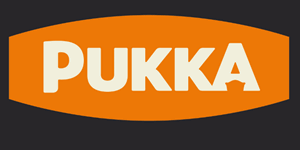 Production Operative - Pukka Pies
Leicester, MID LE71LD
We currently have multiple opportunities available for Production Operatives to join our team based in Syston, Leicester. You will join us on a full time, permanent or fixed term contract basis, and in return will receive a competitive hourly rate of (£8.34/hr rising to £8.57/hr – Days) plus a shift premium of 25% for night shifts.
Pukka Pies is a friendly, family owned independent company with an outstanding reputation as a brand leader in its market. We have ambitious growth plans and as part of these plans we have developed a new shift pattern that will support the business achieve the capacities required.
The role
As our Production Operative you will be lifting trays of meat, pastry and so will be on your feet all day. This is a physically demanding role so to be successful you will need to be strong and fit.
You will promote and show positive behaviours in line with Pukka Pies Visions and Values. Reporting to your Front Line Manager, you are responsible for carrying out the tasks given to you to the best of your ability, producing safe, quality product in an efficient and timely manner. We are looking for some general bakery assistants who will have some specific skills such as pastry making and fillings cooking.
We have opportunities available to work on various shifts 3 on /3 off 12-hour shift (6am-6pm; 9am-9pm; 3pm-3am; 6pm – 6am).  We are offering some fixed term six-month contracts alongside permanent contracts.
Responsibilities of our Production Operative:
- Following procedures and instructions correctly
- Ensuring that all reasonable requests are complied with
- Ensuring that you assist with the training of new staff by using the buddy system
- Promoting the positive behaviours and attitudes that are expected of the staff
- Ensuring that you follow the rules set out in the company induction with regards to time keeping and attendance
- Adhering to all company policies and procedures
- Complying with all Health & Safety standards and policies outlined in the induction pack
- Raising any hazards, near misses, or any Health & Safety concerns to your Front Line Manager
- Segregating the different types of waste correctly ensuring that they are in the correct disposal units and are not mixed
- Maintaining high standards of cleanliness in your work area by following the 'clean as you go' policy.
- Being accountable for the production of high quality products that are safe
- Adhering to the technical standards and Food Safety policies outlined in the company Induction and during subsequent training sessions
Skills and experience required of our Production Operative:
- Previous food manufacturing experience is desirable
- Required to work a shift pattern
- Must be able to work as part of a team as well as an individual
- Basic communication skills
- Highly motivated with positive attitude to work
- Be able to take instruction and follow procedure diligently
-To understand and be trained in the basic principles of Food Safety and Health and Safety and work accordingly
-The right to work in the UK
- Physically fit and to be on your feet for long periods of time
What can we offer our Production Operative?
- Contributory Pension Scheme
- Private Health care
- Death in Service benefit
If you have the skills and experience required to be our Production Operative, then apply today!  We look forward to receiving your application.