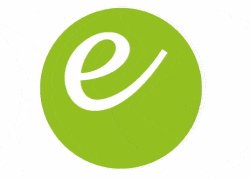 Production and Materials Planner - Elevation Recruitment
Sheffield, Yorkshire S141WY
Elevation Procurement & Supply Chain are exclusively working with an established, highly regarded, manufacturer in South Yorkshire who are looking to appoint a Production and Materials Planner within their wider Supply Chain team. The business is a specialist medium to heavy manufacturer, supplying an array of products globally to all industries.

Having been established for over 100 years and with a global presence, they are now known as an industry leader in their field.

Reporting into the Supply Chain Manager, this role will have responsibility across all aspects of the Supply Chain; including production scheduling, material planning, minimising cost on stock holding and analysing inventory needs and accuracy against the order book.

Experience with ERP systems, such as SAP and forecasting tools, such as JDA, will be essential to the role.

My client is looking for an experienced Supply Chain professional who is keen to make a long-term career move with the view to progress with the business. A highly analytical individual with excellent planning skills, coupled with the ability to build strong working relationships with suppliers and internal stakeholders, will be a success in this role.


Key Duties and Responsibilities include:

- Creating weekly rolling production schedules and ensure all is recorded accurately
- Working with internal teams to communicate on product demand and material stock levels
- Analysing stock and inventory levels, minimising cost where possible
- Managing a portfolio of suppliers, building collaborative working relationships
- Working closely with engineering and production ensuring correct levels of materials against the order book
- Ensuring stock availability whilst maintaining safety stock levels


Elevation Procurement & Supply Chain would be keen to speak with candidates with the following skills and experiences:

- ERP (SAP) experience and Forecasting (JDA) experience
- Confident with Production Planning and Material Planning responsibilities
- Prior Supply Chain experience, ideally within a manufacturing environment
- Proven communication and problem-solving skills across all levels of the business

Elevation Procurement & Supply Chain is a specialist division of Elevation Recruitment focusing on purchasing, sourcing, and full supply chain control and management positions in Yorkshire and surrounding regions. If you match the specified criteria and are interested in discussing the position in more detail, we would like to hear from you.

28,000.00 - 32,000.00 per year