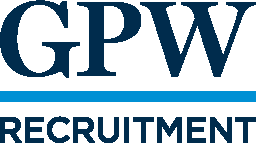 Production Manager - GPW Recruitment
Wigan, NW

GPW are working in partnership with a global pharmaceutical manufacturer who are looking for a Production Manager to join and lead the production department.

The purpose of this role is to provide effective daily management of the Manufacturing and Packing team by efficiently organising work and the staff on a daily basis with the support of the Team and Cell Leaders in a cost effective manner.

To identify opportunities and project manage improvement implementation and assist in effectively delivering GMP practices and safe systems of work.

To provide technical support in order to improve performance and process capability.

Key Responsibilities and Accountabilities

Lead the team in performing all tasks consistent with safe systems of work and high standards ensuring high productivity and reliability.
Plan, co-ordinate and allocate resources to support the execution of the site"s overall daily production plan and associated KPI measures.
Manage and implement improvements in relation to processes and equipment and ensure availability of the production lines through maintenance and repair.
Implement on-going improvements of lean manufacturing techniques.
Ensure effective leadership of the team including recruitment, regular performance reviews and management of employee relations matters.
Provide regular coaching and development of the team to enable them to set priorities and determine key objectives.
Facilitate key operational meetings on a regular basis.
Collaborate with Team / Cell Leaders, Operatives, QA and QC colleagues to identify process and product capability issues and leading activity to identify and implement optimal solutions.
Raise and investigate Deviations, performing Root Cause Analysis, writing of Reports and close out of related CAPA.
Support work to introduce new processes, equipment and products, including writing Technical Protocols, Reports and supporting of validation.
Identify and reduce wasteful activities (the 8 wastes) and implement efficiency improvements.
The writing, review and update of Production and Packing documentation including SOPs and Batch Records.
The list of responsibilities is not exhaustive and can be amended at any time.

The Candidate

Qualifications

Science-based Degree or equivalent experience.
Lean Green Belt Certification or equivalent experience.

Experience Profile

Minimum 3-5 years" experience in a similar role within the pharmaceutical manufacturing or other regulated industry.

Specific Job Skills

Demonstrated "self-starter" who is comfortable working either individually or as part of a cross-functional team with multiple internal and external stakeholders.
Results-oriented, focused on success and high quality outcomes.
Knowledge of GMP and QMS and associated application in process improvement and change management
Technical report writing skills
Investigation and problem solving skills with an analytical approach.
Knowledge of Lean management methods
Understanding of H&S requirements within the workplace
Highly organised with the ability to manage multiple projects with excellent attention to detail.
Clear and concise communicator, open, honest, to the point, exercises diplomacy and sensitivity

Personal Attributes

Self-driven, action-oriented mindset with a positive "can do" outlook.
Strong interpersonal skills and excellent communicator.
Comfortable dealing with colleagues at all levels within the business.
Able to proactively identify areas of continuous improvement within area of responsibility.
Innovative and creative thinker who proactively seeks solutions amongst uncertainty or ambiguity.
Comfortable with change; prepared to alter the course as dictated by the business or customer needs.
Strong productivity, quality and H&S focus
Passion for natural healthcare desirable.

If you are interested in this opportunity, please apply now.

40,000 - 45,000 per year
10% bonus