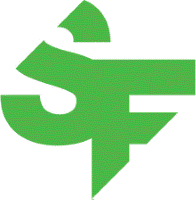 Production Manager (FTC) - SF Group
Derbyshire, MID DE554QH
SF Recruitment are recruiting for an Interim Production Manager to join a leading manufacturing business in Derby on a 6 month contract. This role is ideally suited to an experienced production professional with proven knowledge of the FMCG industry.


Key Responsibilities:

- Set targets and monitor achievement across a balanced KPI scorecard encompassing health and safety, product quality, customer service, productivity, waste reduction and people within the manufacturing area and develop specific and targeted improvement action plans.
- Responsible for the development and implementation of health and safety policies, procedures, practices and behaviours within the manufacturing area
- Responsibility for developing strategy, detailed action plans and leading teams towards continuous improvement in performance
- Responsible for the continual improvement of manufacturing processes, systems, organizational structure and people aimed at creating a stable manufacturing environment.
- Responsible for facilitating an integrated and collaborative relationship with support functions to the manufacturing area such as Warehousing, Procurement, Technical and Engineering
- Development of quality strategies to ensure the product meets the customer requirements
- Development of health and safety strategies to ensure that all operations meet environmental regulations and guidance
- Development of resourcing strategies to ensure adequate cost effective, efficient, staffing of the production facility
- Development of training programs and strategies within the production facility to ensure staff have the ability to achieve production targets

Skills and Experience:

- Experience in people management including disciplinary, absence and KPI's
- Project management experience
- Ability to devise and implement plans
- Management of external and internal supplier relationships
- Ability to communicate and influence effectively at all levels
- Maintain a calm approach to work-related issues


Typical working hours - Monday to Friday, 8.45am - 5.00pm

Salary paying up to £43,000 per annum (Pro rata) depending on experience.

Please note you should be immediately available to be considered for this role.
£35,000.00 - £43,000.00 per year