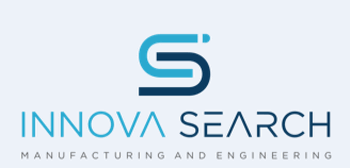 Production Engineer - INNOVA SEARCH AND SELECTION LTD
Rochdale, NW
Are you looking for a new challenge? Would you like to be a part of a company that is experiencing extensive international growth? The business are a global engineering company supplying bespoke engineered products and engineered solutions to some of the largest manufacturing companies and defence contractors worldwide.
Our Client:
With a UK based Head Office, the companyhas been trading for over 100 years and has over 1000 staff members worldwide working across 20 global sites. The company focuses on industrial gearboxes, power transmission, rotating equipment and drive units supplying every major sector. The company is going through sustained growth and offers an excellent career opportunity to help drive this organic growth across the world.
Role:
Acting under the direction of the Engineering Manager, this is a planning centric role within the Engineering team focused on delivering a plan for the correct manufacture of components into the defence and heavy industrial markets.
The role primarily focuses on creating shop floor routings in accordance with EPM 310 to enable the correct manufacture of a variety of components to EPM 500. You will also support the shop floor team in all aspects of problem solving to maximise productivity. You will also create Programmes, tooling and setting sheets for operators.
You will be responsible for:
To ensure the routings are completed accurately and on time to meet the SAP generated work to list requirements.
To drive productivity within the allocated work centres.
To create layouts where required for each routing.
To work with design engineering as required.
To work closely with the Quality team to ensure components are manufactured as per the quality plan requirements.
To drive improvements through the use of innovation/new technology.
To create CNC part programmes. (edgecam and solid edge experience)
Role Requirements:
Good all-round knowledge of manufacturing techniques that cover all aspects of component manufacture.
Basic understanding of SAP.
Basic knowledge of CAD
Basic programming skills for a variety of CNC machines. Edgecam.
Preferred, (but not essential) Requirements:
Excellent all-round knowledge and an understanding of gear geometry and gear inspection graphs.
Competent with SAP usage and can navigate through the different functions.
The ability to use CAD software such as Solid Edge to create layout drawings.
Experienced part programmer.
£28,000.00 - £34,000.00 per year