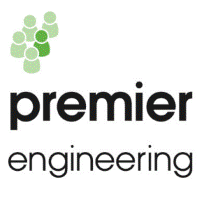 Production Engineer / Manufacturing Engineer - Buckinghamshire - Premier Group
Buckinghamshire, HC HP123PX
JOB – Production Engineer / Manufacturing Engineer - Buckinhamshire
LOCATION – Buckinghamshire
TERM - Permanent
SALARY – £32,000 - £38,000 per annum (dependent on experience)
We are looking for a Production Engineer on a permanent basis in Buckinghamshire with experience in a mechanical assembly environment. This will be for a Mechanical Manufacturing company with your main duties to develop and maintain production processes.
The Production Engineer will ideally have the following attributes:
•Qualified in a relevant Engineering / Manufacturing Degree or equivalent experience in a relevant technical position.
•Working experience of a Production / Manufacturing position previously.

•Knowledge of various Mechanical assembly processes.
•Can communicate with other members of staff and management.

•Good knowledge of Continuous Improvement and Lean manufacturing methods.

•Have excellent communication skills both verbal and written
•Experience working within an ISO9001 working environment.
•Ability to work independently as well as team.
•Experience of using epoxies – beneficial.
•Working experience of 3D CAD modelling systems e.g. Solidworks - beneficial

The main duties of the production engineer role will involve:
•Implement, develop and maintain manufacturing processes in a mechanical assembly environment.
•Supporting production department and staff with issues in manufacturing.
•Design of tooling through liaising with design department.
•Give insight into where new equipment can be introduced.
•Working closely with Project Management team.

 If you are interested in this position and would like to know more, please apply with an up to date CV as soon as possible, along with your availability and your salary expectation.
£32,000.00 - £38,000.00 per year