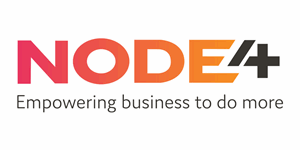 Product Team Manager - Node 4 Ltd
Reading, HC
Product Team Manager - IT Solutions
Office/Home Based (working from any Node 4 office or remotely)

If you have a background in IT, cloud, networking or telecommunications and possess the drive and ambition to go further and advance, this is the role you've been waiting for – read on.

About Us

We are Node 4, a specialist provider of data centre, cloud, connectivity and voice solutions. With our own UK data centres, national MPLS network and many strong USPs, our portfolio includes colocation, cloud, connectivity, continuity and collaboration solutions.

As a result of our continuing year-on-year growth, we are now looking for a Product Team Manager to oversee our product management operations.

The Benefits

- Highly competitive salary
- Flexible working
- Private healthcare and pension
- 25 days' holiday plus Bank Holidays and your birthday off
- Childcare vouchers
- Cycle to work scheme
- £1,200 refer a friend bonus
- Free wellbeing help and advice
- Discounts on gym memberships, as well as hundreds of online and high street retailers
- Save money on holidays

We are proud of our team - we believe they are the best in the industry. We do all we can to ensure they remain engaged, challenged and happy. This includes excellent benefits, a supportive, inclusive culture and great development prospects.

You'll discover that this is an outstanding opportunity to put your skills to the test and lead a passionate and dedicated group of individuals. But more than that, you'll be taking your next step, utilising your expertise and putting yourself in the best possible position in the marketplace for you.

We'll encourage you to learn and evolve alongside our organisation and we'll give you the platform to help shape our business and drive the success of our product range.

If you are ready for a new challenge, we want to hear from you. If you are ready to do more with your career, we want to hear from you. If you are ready to make an impact and do incredible things with technology, we want to hear from you. Apply today.

The Role

As the Product Team Manager, you will define the product direction for Node 4 and head up a team of four Product Managers in the successful delivery of the product management roadmap.

You'll be the go-to evangelist for everything product related including taking ownership of product launches, completing market research into positioning and proposition development.

Involved with product commercials, ROI and cost-price analysis, you'll work alongside the Marketing and Sales Teams and the Product Innovation Group as well as supporting outbound marketing activity.

Additionally, this engaging role will involve:

- Preparing and delivering internal and external training
- Revising price books and product messaging during the life of the product
- Updating Node 4 systems to support product updates
- Preparing cross-media product communication tools
- The day-to-day management of the Product Management Team and its workload
- Monthly reporting

About You

To join us as the Product Team Manager, you will need:

- At least five years' experience within the IT, cloud, networking or telecommunications industries
- Proficiency in both the theory and the practice of product management
- Exposure to some of the following: virtualisation, IaaS, Storage as a Service, Disaster Recovery as a Service, or online backup
- To enjoy working in a fast-paced, passionate environment

Awareness of any of the following would be highly desirable: VMware, Cisco ACI, Cisco HCS, Veeam, Zerto, NetApp, SD-WAN, MPLS, Azure, or Managed Services.

We would like to hear from you if you have worked as a Senior Product Manager, Lead Product Manager, IT Product Manager, IT Product Marketing Manager, Networking Product Manager, Telecoms Product Manager, IT Project Manager, or Cloud Product Manager.

This role is offered with a flexible location working out of our offices in Derby, Northampton, Nottingham, London or Reading, or on a remote working basis.

Webrecruit and Node 4 are equal opportunities employers, value diversity and are strongly committed to providing equal employment opportunities for all employees and all applicants for employment. Equal opportunities are the only acceptable way to conduct business and we believe that the more inclusive our environments are, the better our work will be.

So, if you're seeking a new challenge as our Product Team Manager, please apply via the button shown. This vacancy is being advertised by Webrecruit. The services advertised by Webrecruit are those of an Employment Agency.