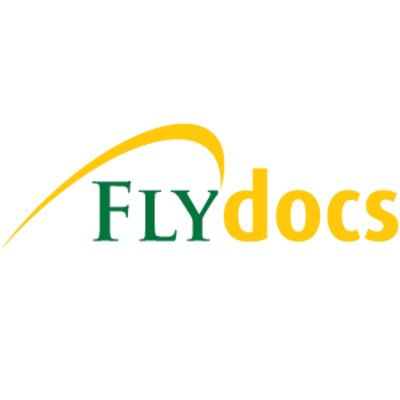 Product Trainer - FLYdocs
Birmingham, MID B2 4QA
Job Title: Product Trainer
Location: Tamworth
Salary: Competitive salary + Benefits
We have an exciting opportunity for a Product Trainer to join our Product Support and Training Team. You will be responsible for managing customer onboarding and internal/external training requirements as well as assisting with product development.
The Product Trainer is an extremely cross-functional role and is responsible for a variety of business-critical tasks, requiring the prioritisation and management of multiple priorities at any one time. They are the key stakeholder in client onboarding, as well as being the project lead for software deployment, client training and dealing with post-deployment customer tickets.
In addition to dealing with client related projects, Product Trainer also act as the interface between Product Management and the Software Development team, whilst supporting quality assurance testing of new software deployments.
Product Trainer Key Accountabilities:
Deliver on-time and in-budget product onboarding for our clients according to contractual requirements

Implement software configuration for new and existing customers, including (but not limited to) user account setup, asset creation, user access rights, API feeds

Deliver product training to global internal and external customers (offsite and onsite)

Provide product support via the customer ticketing system

Troubleshoot and diagnose software related issues utilising other cross-functional teams where necessary

Produce Technical Requirement Documents from Product Manager user requirements to communicate to the software development team

Complete quality assurance (QA) testing of new products and features

Proactively gather and share product feedback from internal/external clients to the Product Management team

Build and maintain procedural and training documentation for the

FLYdocs

suite of products including FAQ and knowledgebase articles

Maintain oversight of all client training with a continuous improvement attitude towards the

FLYdocs

training material for customers internally and externally
Product Trainer Key Skills / Competencies:
Proven professional

 

experience in Product Management, Customer Service and Training

Experience of working in the aviation industry will be hugely advantageous

Experience of

FLYdocs

and/or similar systems

Very good knowledge and experience in methods of:-

Agile project management

Innovative thinking and problem solving

Face to face customer service

Delivering training via various methods (face to face / classroom style / webinar)

Strong ability to manage multiple complex projects with global interdisciplinary teams

Ability to motivate peers

Business fluent English

Strong IT skills

Ability to travel globally
What we offer:
Competitive salary, private health insurance and an annual salary review based on performance

The opportunity to work within a fast growing and progressive global company backed by Lufthansa Technik

The opportunity to travel globally

The opportunity to work in a modern office environment

The opportunity to work with a leadership team who are passionate about the people

The opportunity to work within a fast-growing, progressive, global-acting company

Career development opportunities and the chance to progress

Flexibility, with the possibility to split time between the office and home

Flat and lean organisation enabling fast decisions and action
For more information about the Product Trainer role or to apply send your CV now via the Apply button
FLYdocs (a Lufthansa company) is a rapidly expanding international software business, powering innovation and advancing technology in the aviation industry. With the world's most advanced aircraft data and records management platform at our core, our global team helps airlines, lessors, OEMs and MROs to protect asset value, support airworthiness and compliance as well as introduce document workflow efficiencies. Customers on 5 continents choose us to support their businesses with services ranging from document management to preparing for asset transitions.

Competitive salary + Benefits