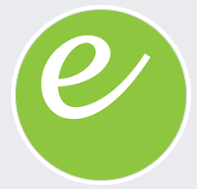 Product & Propositions Manager - Elevation Recruitment
Doncaster, Yorkshire DN12AN
Proposition / Product Marketing Manager

Do you want to work for a fantastic business that is at the forefront of innovative technology - If so this role could be for you!

Working closely with the marketing team, as Product / Propositions Manager you will be responsible for the product life cycle including:

*Developing and launching successful propositions with commercial results in line with the UK business plan.
*Acquiring and interpreting customer insight to enable new proposition development.
*Building a commercial picture of propositions and tracking performance against plans and key performance criteria, to ensure market success: product positioning, competitive analysis, pricing, obsolescence etc.
*Owning the portfolio road map and driving it forward to deliver on time, and in line with the Portfolio Management and New Product Introduction processes.
*Working closely with the UK IT and Innovation and Development teams, using necessary competences, tools and systems to ensure effective product and service commercialisation.
*Producing marketing collateral to help position the product portfolio in the market.

What specific technical knowledge and competencies does the Job Holder require?

*A relevant degree in Marketing or Business, or a related field.
*Proven product marketing expertise within the Software Platforms / SaaS sector.
*Hands on experience of creating value added services and solutions to drive reoccurring revenue income streams.
*Strong communication and influencing skills at all levels including Csuite.
*Able to interpret data and financial information.

Elevation Recruitment focusing on Sales & Marketing positions in Yorkshire and surrounding regions. If you match the specified criteria and are interested in discussing the position in more detail, we would love to hear from you.





£50,000.00 - £60,000.00 per year
+ Benefits