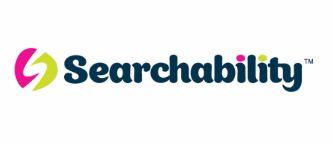 Product Owner - SEARCHABILITY
Bradford, Yorkshire BD11TQ
Product Owner - Documentation / User Stories / Client Facing / Agile
BRAND NEW ROLE AVAILABLE FOR A PRODUCT OWNER WITH EXPERIENCE IN SOFTWARE DELIVERY TO JOIN A SOLUTIONS PROVIDER BASED NEAR BRADFORD!!
Are you ready to get stuck into a career defining role? Want to make key commercial decisions within an organisation? Join our award-winning software solutions organisation today and make a big impact.
Previous experience within a Product Owner position or similar
Based on the outskirts of Bradford, easily commutable via public transport
Documentation / User Stories / Client Facing / Agile
Competitive salary of up to £40,000 plus benefits
To apply please call 0113 887 8355 / 07889 558 613 or email

rosie.bancroft@searchability.co.uk

We are an industry leading solutions provider based on the outskirts of Bradford. We continue to expand our reach and create pioneering technology solutions - as a result we are looking to appoint an experienced Product Owner with a solid understanding of Documentation / User Stories / Client Facing Environments / Agile.

Sourced by: @TechCareers_N - your 24/7 twitter feed of latest IT vacancies across the North and Yorkshire

WHO ARE WE?
Established for nearly 15 years, our organisation is a trusted digital solutions provider to large clients across the UK. We pride ourselves on providing innovative and fast-acting products which are trusted by industry leaders. With our head offices based on the outskirts of Bradford, we have a close-knit, friendly and highly experienced team who are dedicated to collaborative working. As our product portfolio continues to draw new industry leaders, academic partners and clients we are looking to further expand our team.
We are looking for a Product Owner with experience in Documentation / User Stories / Client Facing Environments / Agile to join our organisation.

WHAT WILL YOU BE DOING?
Quickly becoming a key player within our compact team, you will use your experience of Documentation / User Stories / Client Facing Environments / Agile to manage the development and delivery of our digital solutions. You will liaise directly with clients, technical teams and internal stakeholders ensuring a high-class solution and delivery process. You will be hands on, providing documentation, gathering requirements and producing user stories to tight deadlines. Working across the business you identify points for product enhancement and communicate clearly between technical and non-technical stakeholders.
Interviews are being held immediately so please apply today to express your interest!

WE NEED YOU TO HAVE…..

Documentation / User Stories / Client Facing / Agile
Previous experience in a Product Owner position or similar
Desire to work in a compact yet collaborative environment

TO BE CONSIDERED…..
Please either apply by clicking online or emailing me directly to

rosie.bancroft@searchability.co.uk

For further information please call me on 0113 887 8355 / 07889 558 613. I can make myself available outside of normal working hours to suit from 7am until 10pm. If unavailable please leave a message and either myself or one of my colleagues will respond. By applying for this role you give express consent for us to process & submit (subject to required skills) your application to our client in conjunction with this vacancy only. Also feel free to follow me on Twitter @SearchableRosie or connect with me on LinkedIn, just search Rosie Bancroft, Searchability in Google! I look forward to hearing from you.

KEY SKILLS:
Documentation / User Stories / Client Facing / Agile


£30,000.00 - £40,000.00 per year