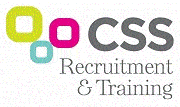 Product Marketing Manager - CSS Recruitment Services
Halstead, HC co9 2SU
Product Marketing Manager
Product Marketing Manager – Food Manufacturing Company – Halstead
Our client a quickly growing food manufacturing company are looking for a Product Marketing Manager to join them in Halstead, Essex.
As the Product Marketing Manager, you will be working across our clients branded and private label businesses. You will be taking on a broad range of responsibilities from product management, brand communications across press, digital, PR along with category research and analysis. You will also have a portfolio of products to create, develop and deliver marketing activity to support new and existing branding launches.
Our client is looking for someone that has experience of managing all key elements of the marketing mix and has worked within a similar environment. You will need a "can do" attitude and the persistence to work in a lively, busy environment. You should be commercially aware and be able to interpret and analyse sales and marketing data.
Location: Halstead, Essex
Working Hours: Monday – Friday 08:30 – 17:00
Salary: £35,000 - £45,000 per annum depending on experience
This is a permanent position and CSS are operating as an employment agency; we aim to respond to all applications. You will be advised if we are registering your details for future considerations.
£35,000.00 - £45,000.00 per year