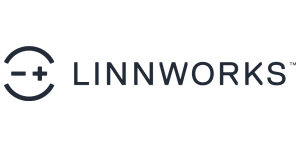 Product Marketing Executive - Remote - Smart Recruit Online
London, London

The e-Commerce sector is booming! Did you know that by the end of 2040 it is estimated that 95% of purchases will be done via e-retail, 85% of the population have an Amazon account and the e-Commerce sector will reach £4.13 trillion by 2021! Simply put the e-Commerce sector is experiencing tremendous growth and is critical for companies wanting to sell products, to effectively position their brand and compete in this time.

Linnworks not only has the market-leading product for eCommerce automation but also attracts the best people in the industry. Highly skilled, passionate, collaborative with a winning and customer centric attitude - we pride ourselves on our people.

Linnworks has just closed another record month and is expanding rapidly. We are working to a very expansive strategic plan with a clear vision of expanding offices and staffing across Asia Pacific, America and EMEA regions.

With this continued success and growth in mind, we are now looking for an experienced Product Marketing Executive to join our marketing team. This successful candidate will be based remotely however some occasional travel may be required to London and the UK head office in Chichester, West Sussex

Why we want you to work here:

You are excited at the prospect of contributing to the growth of a fast-paced tech company, and you won't settle for mediocrity anywhere along the way. You don't sit around and wait to be told what to do. You take the initiative and find creative ways to get work done. You're a great team player. You're open minded, committed to the success of all your colleagues, and you are a positive person to be around. You put the customer at the heart of your work and strive to create an exceptional customer experience.

What will I be responsible for?

Reporting to our Product Marketing Manager and working closely with our Marketing, Product and Sales teams; your primary focus will be to develop compelling and simplistic value-based product content for use across multiple channels, including the website and sales materials. You will be required to develop the themes and supporting proof points to use in demand generation and awareness campaigns.

Our new Product Marketing Executive will become an indispensable resource to our sales teams by providing insight into customer needs, competitors, and market dynamics as well as by creating compelling and effective materials and content to support the sales process and training needs.

The skills you will need to succeed:

If you can answer yes to these following questions, we would love you to join our team!

Do you have proven experience working in a similar product marketing role?
Do you have a passion for articulating complex information into simplistic soundbites?
Do you pride yourself on your excellent communication and collaborative skills?

Alongside your excellent marketing skills, you will need to be a self-starter with a strategic mindset, great attention to detail and the ability to juggle multiple projects at once. Previous experience within Ecommerce preferable and a B2B SaaS business would be desirable.

Why our team love working here:

Flexible working hours
Fantastic team culture
Professional growth opportunities
Dynamic working environment

Linnworks is proud to foster a workplace free from discrimination. We believe that diversity of experience, perspectives, and background leads to a better environment for our employees, and a better service for our customers. The training and development of our employees is something we value deeply. We are committed to continuous investment into their personal growth, providing clear paths for career progression, and equipping them with the tools and training required to become experts in their profession.

Sounds good right? Click APPLY below to register your interest in the role of Product Marketing Executive. We are waiting to hear from you!
35,000.00 - 35,000.00 per year