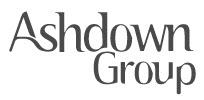 Product Manager - Ashdown Group Ltd
Preston
An excellent opportunity has arisen within a market leading global tech firm in Blackburn, for an experienced Product Manager, to join their Supplies Product Division.
Working as part of a larger product management team, you will be responsible for the full product lifecycle support of a product portfolio. You will be required to create marketing materials and tools that will enable the sales team to maximise their selling potential and also engage with internal and external sales teams, as well as certain customers, to provide training on new products to market.
In addition, you will be experienced in producing reports and undertaking analysis on the current range and recommendations in how it could evolve and any changes you foresee to the product lifecycle. You will also liaise with the suppliers in relation to any product updates and keep accurate product data records to ensure stock levels are monitored.
To be suitable for this opportunity you must have come from a Product Management or Category Manager role and will demonstrate strong attention to detail, good communication skills, confidence dealing with customers and prioritising your work load.
There is strong emphasis on strengthening relationships within this global business and you will be encouraged to work closely with other departments, such as, sales, manufacturing and planning to ensure consistent customer satisfaction.
The business is a market leading, global business that offer the right individual an opportunity to invest in a career.
The company are offering a starting salary of up to 34,000 plus bonus, generous benefits, reward schemes, learning development opportunities and holiday allowance, as well as the opportunity to work in a supportive and driven team environment.
£28,000.00 - £36,000.00 per year