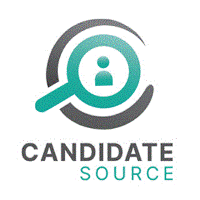 Product Manager - Candidate Source Ltd
London, London EC3M4AJ
The client is a market leading digital media business operating in a niche market with a strong presence internationally. The business is looking for a Product Manager for a newly created senior role which can be based in either London, or Heidelberg in Germany. Reporting to the CEO you will be required to develop and deliver the Digital Product strategy across the business, aligned to its strategic objectives in support of transformational change and ultimately to drive profitable, sustainable long-term growth in the business. 

As a Product Manager, your responsibilities will include:


Developing and advancing the strategy.
Managing digital development process from idea generation to delivery. 
Being an expert in the field of "Digital" and "Data", determining customers' needs in order to derive the right concepts for the target groups.
Thinking creatively about bringing new revenue streams to focus industries, rapidly testing your hypotheses before rolling out improvements to our global audience.
Prioritising user stories, validating hypotheses based on prototypes, and creating MVPs. 
Creating road maps and performance reports to track progress. 
Continuously looking for ways to deliver more value to clients and customers.
Gathering and using data and insights to drive strategic decision making, business case development and identification of requirements. 
Working closely with clients and internal teams to identify market needs, user context and client satisfaction levels.
Effectively manage strong working relationships with all departments to ensure needs and deadlines are met. 
We are looking for a Product Manager who has the following skills and experiences:
Extensive business-related experience with a digital product development, innovation and/or market strategy focus.
Extensive professional experience in product management in the areas of online and digital products or data.
Language skills in English essential and German desirable
Practical experience in web technologies (HTML, CSS, JavaScript, PHP / JEE, SQL)
Experience in project management in agile environments (Scrum or similar) Solution-oriented.
Technical knowledge and proven record of achievement. 
The ability to communicate and collaborate at multiple levels of customer organizations from C-Suite on down. 

This is an excellent opportunity to join the business at this very exciting phase of evolution. Their key to success is working effectively in a diverse, inclusive culture that values One Company approach, Entrepreneurial spirit, Cross-collaboration, Customer focus, Respect for others and Accountability. Ultimately, these are the conditions that shape the culture of the business and makes it a great place to work.

To apply for this role as Product Manager, please click apply online and upload an updated copy of your CV.

Candidate Source Ltd is an advertising agency. Once you have submitted your application it will be passed to the third party Recruiter who is responsible for processing your application. This will include holding and sharing your personal data, our legal basis for this is legitimate interest subject to your declared interest in a job. Our privacy policy can be found on our website and we can be contacted to confirm who your application has been forwarded to.
45,000.00 - 65,000.00 per year
Benefits: