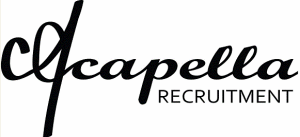 PRODUCT MANAGER - CROP DISEASE RAPID DETECTION - Acapella Recruitment
Corsham, SW SN139FU
CROP DISEASE RAPID DETECTION - PRODUCT MANAGER
Corsham, Wiltshire
Our client has successfully trialled their SwiftDetect Septoria test which gives the level of Septoria infection in a wheat crop just 24 hours after sampling, and they are now looking for someone to lead the market development of this and many other applications of their technology within the crop health sector.
The company exists to help win the war against pathogens. They identify problems in microbiology that were previously impossible to solve and develop new technology to solve them. They are an exciting start-up backed by the UK's fastest growing pharmaceutical company aiming to revolutionise microbiology.
They are currently working with partners in the pharmaceutical manufacturing, veterinary diagnostics, and agricultural sectors to develop their products:              
1)     SmartControl – Environmental monitoring software that seamlessly captures images of every sample to ensure data integrity with zero capital expenditure.
2)     SwiftDetect - A rapid test that can detect the presence or absence of a single cell in a large volume in under six hours, using their hybrid PCR technology.
Who they're looking for
They are looking for someone to join their team to lead the market development of their portfolio of rapid crop diagnostics. This role will be a combination of strategic thinking and getting hands on, and you will be adding value from your first day with them. They're looking for someone who is as comfortable strategizing about the product vision as they are co-ordinating the level of detail required for a successful product launch.
What you'll do
The product manager will form a critical bridge between customers and the business. You will liaise with all members of the team and your role will report directly to the Managing Director.
•Develop the vision, strategy and roadmap for their rapid crop diagnostics product
•Translate the product vision and strategy to detailed requirements for marketing & product development teams
•Work alongside scientists, marketeers, engineers and others to ensure timely delivery of products
•Spend time with customers understanding how their product is used and how it could be improved, developing and reporting on metrics to support you
•Agree and monitor service levels and ensure adequate resources are in place to deliver against them
•Own the change control process for the product

•Grow the understanding of customer, industry, and regulatory trends to identify new applications for development
•Contribute to other company products with ideas for future product development
•Regularly travel to customer sites to understand how they use their product face to face, as required.

What they're looking for
•Someone with a strong vision for the use of rapid disease detection in the future of crop protection
•Excellent oral, interpersonal and written communications skills with exceptional attention to detail
•Ability to quickly build rapport and a track record of managing multiple stakeholders
•Initiative, innovative creativity and tenacity to achieve objectives and overcome obstacles
•Experience of managing the introduction of a product to this sector
•Ability to prioritise requirements in line with the vision and seeking objective data to support decisions as far as possible

Even better if you have…
•Experience launching a diagnostics product in the crop health sector

What you'll get
•Competitive salary
•21 days holiday + 8 days bank holiday (increasing with service)
•Generous company pension scheme
•Life assurance
•Company bonus scheme (dependent on profit goals)
•Free breakfast and outdoor gym

The company is based in a new science park development in Corsham in the beautiful Wiltshire countryside, with easy commutes from Bath, Bristol and Chippenham.
Come and join them in revolutionising microbiology.
If you are interested in this opportunity, please apply with a covering letter and your CV.
Closing date for applications is Sunday 9th August. An initial stage consisting of a short video interview will take place on Friday 14th August for those shortlisted, and you will be contacted by Monday 10th August directly by the client.
If successful in the video interview then you will be invited to a face to face interview on site on the 21st August 2020.
*PLEASE NOTE – by applying to this position, you agree for your CV to be submitted to our client, who shall contact you directly, should your application make their short-list.  You also agree to our Privacy Policy: acapella-recruitment.co.uk./privacy-policy.html which can be found on our website.