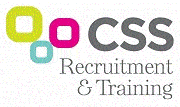 Product Development Technologist - CSS Recruitment Services
Southampton, Southern so40 3sz
Product Development Technologist
Product Development Technologist – Food and Drink Manufacturing Company – Southampton
A food and drink manufacturing company are looking for a Product Development Technologist to join their team on site in Southampton on a permanent basis.
As the Product Development Technologist, you will be working on product development from concept to launch with the agreed brief. This will include sample submission, amendments, trials packaging and artwork. You will be leading tasting panels internally and externally to ensure that the product is appropriate, build relationships with clients and keep up to date with latest trends.
You should have previous experience working within a similar role in a food manufacturing company, have excellent oral and written communication skills and have the ability to work as part of a team
Location: Totton, Southampton
Salary is £24,000 - £25,000 depending on experience.
This is a permanent position and CSS are operating as an employment agency; we aim to respond to all applications. You will be advised if we are registering your details for future considerations.