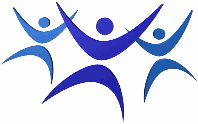 Product Design Engineer (Microelectronics) - Dexters Recruitment Ltd
Great Yarmouth, ANGL NR30 1JE
Product Design Engineer (Microelectronics)
As member of the Engineering Team you will provide technical design and layout expertise for both customer and internal released and development products and ensure successful execution of new product launches. You will also contribute to the attainment of departmental goals and objectives and planning/development for the advancement of the department.
Main Responsibilities -
To design and develop both New and Existing products for customer owned/ funded and Internal R&D.
To design and develop both PCBA and Hybrid circuit layouts for new products.
To generate full drawing packs and associated manufacturing documents to support above.
Take lead role on engineering projects.
To update drawings and associated manufacturing document packs.
Provide product engineering support to both current and new products in manufacturing.
To engage with Customers and Design Partners to the furtherance of the above.
To participate in enhancing the Company's technological capabilities.
To participate in cost saving and continuous improvement activities.
To undertake identified aspects of the design and development of new products.
To actively improve or optimise aspects of design, function or processing of existing key products.
To support other departments with urgent issues relating to existing designs or testing, and to formulate effective solutions
To undertake any other duties and responsibilities as required to maintain and/or improve the efficiency, quality and service of the Engineering Team.
Relationships -
External
Technical engagement with customers
Technical engagement with design partners
Occasional technical engagement with suppliers which may require visits to the supplier's place of business.
Education -
Relevant qualification to Level 6 (Framework for Higher Education Qualifications) or above
Please note: Although applicants will be considered in light of their technical knowledge, experience and demonstrable skills where an applicant does not hold a formal qualification at level 6 or above.
Experience -
Minimum two years' experience in similar role
Experience of microelectronics product design and development
Experience in design and generation of both PCB and Hybrid (thick film) circuit layout
Working knowledge of Pantheon / Eagle / Altium
Knowledge of relevant Industry Standards
Experience of High Temperature/Power microelectronics design and development
Experience of Optical data communication systems design and development.
Familiarity with Quality Management Systems and Business Systems Management
Characteristics: Possess a high degree of self-motivation
Be able work well within a small team
Have excellent communication skills
Have strong problem-solving skills
Have a creative approach for generating new ideas
Be flexible and adaptable
Be methodical in their approach to tasks set
Be able question and reason