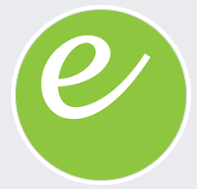 Procurement Manager - Elevation Recruitment
Leeds, Yorkshire LS15RD
The Procurement Manager is a great opportunity for an experienced Procurement Manager to join a growing organisation that seeks strategic change to improve the performance of the overall business.

Owners of the business recognise just what great procurement practice can bring, so this position has the full support from the top to instigate the change that's needed to push the new business processes, policy and procedures, that will drive efficiencies across the business.

The Procurement Manager will lead the procurement of goods and services for a vast range of assets, direct materials, and indirect services. Establishing fit for purpose supplier frameworks that achieve operational and strategic aims and objectives.

In leading the procurement and contract transformation for the business, you will play a pivotal role supporting the business's ambitious plans for the future by impacting the bottom line.

Responsibility:

> You will support all stakeholders with the design and development of a procurement strategy that's aligned to the business objectives
> Develop work relationships with all stakeholders within the business
> Develop new policy, process and procedures
> Seek to advance new IT systems to monitor contract performance
> Drive value-added activity with strategic partners
> Develop the right commercial behaviour throughout the departments, educating stakeholders through the entire procurement life-cycle, from concept, through to contract signature and supplier service
> Review the current material, stock portfolio developing make v buy decisions
> Work closely with the owners and finance department to set key category strategies for the Direct and Indirect Procurement areas
> Be an influential player in rolling out the firms procurement programme, owning senior stakeholder relationships to grow procurement's integral position within the business

To be successful in your application you must: -

> Have strong knowledge across the full procurement lifecycle (RFP/RFQ, contract drafting / management, stakeholder management and SRM) with previous direct and indirect category experience preferred
> Possess excellent negotiation and relationship management skills
> Have a strong track record of successfully managing procurement projects
> Illustrate the ability to develop new procurement practices, policies, governance and compliance
> Have an interest in working in a brownfield procurement program
> The successful applicants will also have high personal integrity and a desire to be personally accountable for delivering effective outcomes

If you want to discuss this position in more detail, please call Carl Walker at Elevation Recruitment Group.

Salary £40,000 + Car Allowance £6k.+ benefits

Elevation Recruitment Group's Procurement and Supply Chain division work with a vast range of businesses across Yorkshire and Humberside, Lincolnshire and East Midlands regions.
£40,000.00 - £46,000.00 per year
pension, holiday and car allowance