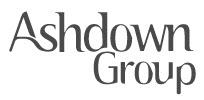 Procurement Analyst - Large Financial Services Company - Ashdown Group
City of London, London
Procurement Control Analyst / Executive - London

A large and leading financial services company based in the heart of the City has created a new role for a Procurement Analyst to join its Financial Control Department.

Sitting as part of the overall finance team, this role will involve the establishing and maintaining of a comprehensive set of procedures and processes across the Finance function with a particular emphasis on the Group's Procurement activities. The successful candidate will have a background in procurement and be familiar with supply chain and procurement life-cycle.

Key Areas of Responsibility:

*Reading a contract and understanding its commercial implications
- Setting up of policies and procedures for internal procurement
*Challenging supplier quality assurance reviews including the financial strength of suppliers
*Reviewing and challenging all aspects of the Procurement process and workflow cycle
*Analysis of expenditure patterns and expense analysis, including capital expenditure
*Assisting the business in monitoring supplier performance against service level agreements
*Ensure purchases are properly approved within the Group's authorisation limits and that purchases are raised using the Group's Procurement systems

This Financial Procurement Control Analyst position is paying a starting salary of up to £40,000 based on experience. It also includes an excellent benefits package consisting of 25 days annual leave, healthcare, bonus, non-contributory pension and subsidised gym.

To be considered suitable you will need to have the following skills and experience:

*Qualified or working towards either CIPS, ACA, ACCA, CIMA
*Financial analysis and reporting
*Familiar with supplier chain and procurement process including supplier contracts, RFPs and Service Level Agreements
*Relevant market knowledge and best practice disciplines
*Familiarity with Microsoft Excel
*Experience of working on multiple tasks and responding quickly to management request
*Ability to stay knowledgeable on technical accounting and business issues
*Ability to balance available time between control, efficiency and value-add activities
*Ability to analyse and interrogate data.

To apply for this Financial Procurement Analyst role please send a copy of your CV quoting reference number ASH17766CH

The Ashdown Group Ltd acts as an employment agency in respect of permanent vacancies and as an employment business in respect of temporary vacancies.
up to £40,000.00 per year
25 days annual leave, bonus, pension, PMI