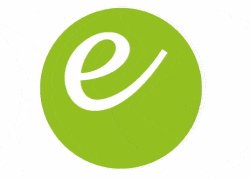 Process Engineering Manager - Elevation Recruitment
South Yorkshire, Yorkshire S728XP
Elevation Recruitment have an outstanding opportunity for a Process Engineering Manager to join global engineering and manufacturing business based in South Yorkshire.

Due to continued growth in 2020, this key hire for the business will oversee and develop a team of Process/Production Engineers, implement Lean manufacturing techniques and training, and support all Process Engineering related activities across site.


The Process Engineering Manager's roles and responsibilities will include:

-Hands on analysis, problem solving and improvement of all production processes, methods and engineering specifications
-Implement strategic goals for improvement and development of the main site via facilities management, TPM and layout planning
-Support a lean Manufacturing culture across site via training, mentoring and deployment of Lean techniques to all engineering activities
-Manage and develop ISO 18001 H&S Management Systems
-Deploy value stream mapping, process simplification, SMED and cellular manufacturing techniques to support production


We are very keen to speak to you if you have the following skills and experience:

-Leadership experience in a Process/Production Engineering function that included Continuous Improvement/Lean deployment
-Understanding of Manufacturing processes: Machining, Casting preferable
-Understanding of MRP / Manufacturing Systems
-Man-management skills and the ability to communicate efficiently, maintaining a professional approach across multiple departments


Elevation Engineering & Manufacturing is a specialist recruitment consultancy dealing with engineering, technical and operational positions in Yorkshire and the surrounding regions. If you match the specified criteria and are interested in discussing the position in more detail, we would love to hear from you.

To apply for this position please send your application or call 07715316790 for all enquiries

Please visit our website at www.elevationrecruitmentgroup.com for more information.

40,000.00 - 50,000.00 per year
Competitive Package