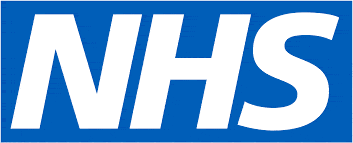 Principal Public Health Intelligence Analyst - National Health Service
Flexible, London SE18UG
Job Reference: 919-KC-34619695-EXT-1
Employer:

Department:

Health Improvement

Location:

Flexible

Salary:

£47,995 - £61,976 oer annum (pro-rata)
---
Public Health England (PHE) is an executive agency of the Department of Health and Social Care providing; strategic leadership, research, advice and support for Government, local authorities and the NHS in protecting and improving the nation's health
IMPORTANT - PLEASE READ
This is a Non Reserved post under the Civil Service Nationality Rules and is therefore open to UK, Commonwealth and European Economic Area (EEA) Nationals and certain non EEA members. For more information please refer to the supporting documents detailing the Civil Service Nationality Rules.
For posts on PHE Civil Service terms and conditions, on appointment the salary is normally the minimum point (see salary range above). This will be dependent on the successful candidate's current salary and terms and/or equivalent experience. The Civil Service pay structure and progression is different from NHS Agenda for Change, most local authority pay grades and other systems that have annual pay increments. Please see attached an information sheet explaining starting salaries and benefits when joining PHE.
For

clinically ringfenced AfC or Medical/Dental posts

, you must obtain the correct professional registration to be appointed. The pay will follow the AfC or Medical & Dental terms & conditions. You may be asked to provide evidence on previous service whilst we are conducting pre-employment checks to determine starting salaries.
Any moves across the Civil Service may have implications on your ability to carry on claiming childcare vouchers.
Given the nature of the work of PHE, as a Category 1 department, you may be required in an emergency, if deemed a necessity, to redeploy to another role at short notice. You may also be required to work at any other location, within reasonable travelling distance of your permanent home address, in line with the provisions set out in your contract of employment.
---
An exciting opportunity has arisen for a Principal Public Health Intelligence Analyst within the Population Health Analysis (PHA) Team in Public Health England.
PHA Mission
PHA provide trusted, authoritative, valued and respected health intelligence products, profiles and specialist analyses. We interpret and translate complex data for national and local stakeholders, to inform policy and/or decision making. Our products and services are high quality, innovative and focus on user needs.
What we do
The Population Health Analysis (PHA) team lead analysis and monitoring of non-communicable diseases, particularly cardiovascular diseases, diabetes and musculoskeletal conditions. We also analyse risk factors such as smoking, alcohol, physical activity, and diet and obesity (including monitoring progress on food reformulation) as well as the associated wider determinants of health
Our expert knowledge is used to inform decision making: we translate complex data into simple informative messages, and help users interpret our outputs. We work with users to assess their needs and aim to fill intelligence gaps.
This post
The focus of the role will be the analysis, interpretation and presentation of data from the new CVD prevention national audit, CVDPREVENT. PHE are working with partners to deliver the national audit as a core CVD prevention priority within the NHS Long Term Plan, thereby supporting the prevention of 150,000 heart attacks and strokes. PHE will receive a regular data extract via NHS Digital's General Practice Extraction Service (GPES), representing one of the largest national professionally led audits currently being undertaken in primary care. The data from the audit will support the monitoring and evaluation of national programme delivery; local quality improvement activity and measure the impact on population outcomes.
The delivery of the CVDPREVENT analytical work package will sit within the established National Cardiovascular Intelligence Network within the PHA team.
The role includes:
Leading and overseeing a programme of bespoke data analysis and reporting on cardiovascular high-risk conditions such as high blood pressure; diabetes; atrial fibrillation;
Leading the development and production of health indicators for routine reporting within the audit programme;
Working closely with policy colleagues in the national CVD prevention team;
Line management responsibilities for two Senior Public Health Intelligence Analysts (SEO) also supporting the delivery of the CVDPREVENT audit.
Further Information
This is an excellent opportunity for an experienced analyst to work on a high-profile area for PHE.
For more information or an informal discussion about the post, please contact Lorraine Oldridge, National Lead – NCVIN, Population Health Analysis who will be the line manager for this post: telephone: 07795315150, email: lorraine.oldridge@phe.gov.uk
Applicants are strongly advised to use the criteria in the person specification (available online) as sub-headings in their application to make it clear how they meet each of the selection criteria. Please also see job description for competencies.
In the event of many applications we will long-list candidates against the four Person Specification criteria below.
Excellent verbal and written communication skills, dealing with senior people, sometimes in contentious situations.
Ability to communicate highly complex or sensitive statistical information to other specialists and non-specialists.
Ability to collate, analyse, interpret and present statistical and textual information
Understanding of statistical techniques and application of public health and healthcare intelligence including surveillance, needs assessment, audit and information support to commissioning
Public Health England promotes diversity in the workplace and is an equal opportunities employer
Option 3 – External
Open to all external applicants (anyone) from outside the Civil Service (including by definition internal applicants).
For more information or an informal discussion about the post, please contact Lorraine Oldridge, National Lead – NCVIN, Population Health Analysis who will be the line manager for this post: telephone: 07795315150, email: lorraine.oldridge@phe.gov.uk
If you are external to the Civil Service, you will take up the post on a Fixed Term appointment, if you are an existing Civil Servant, based outside of PHE, you will take up the post as a loan and if you are an existing PHE member of staff, you will take up the post as either a level transfer or a temporary promotion as per PHE's Pay and Grading policy. If you are an existing Civil Servant, (in PHE or elsewhere) you must have prior agreement from your Line Manager before applying for this post.
---
The Civil Service (CS) embraces diversity and promotes equality of opportunity. We recruit by merit on the basis of fair and open competition, as outlined in the CS Commission's recruitment principles (attached as a supporting document). PHE is a disability confident employer and is committed to inclusion and diversity. We welcome applications from people with a disability or long term health condition.
The law requires that selection for appointment to the CS is on merit on the basis of fair and open competition as outlined in the CS Commission's Recruitment Principles.
If you feel your application has not been treated in accordance with the Recruitment Principles, and you wish to make a complaint, you should contact PHE recruitment team in the first instance. If you are not satisfied with the response you receive from PHE, you can contact the CS Commission.
If we receive applications from more suitable candidates than we have vacancies for at this time, we may hold suitable applicants on a reserve list for 12 months, and future vacancies could be offered to candidates on the reserve list without a new competition.
After applying via NHS Jobs, your submitted application may be imported into our preferred third party recruitment system. If imported, all subsequent information regarding your application will be generated from apps.trac.jobs. You will not be able to track the progress of your application or receive messages through the NHS Jobs website, and furthermore, that as an employer, we will not be able to respond to any e-mails sent to us via the NHS Jobs website. By applying for this post you are agreeing to Public Health England transferring the information to its preferred applicant management system. Please note, all communication regarding your application will be made via email, please ensure you check your junk/spam folders.
Interview expenses will not be reimbursed.
For more information please go to the PHE website.
47,995.00 - 61,976.00 per year