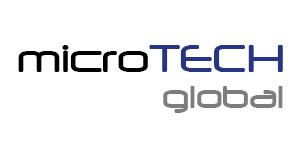 Principal Analog Design Engineer - Cambridge - MICROTECH GLOBAL LTD
London, London
JOB AD:
Our client is the world-class Analog design team in providing high performance analog and mixed mode circuits for leading data communications and networking products. As a Senior designer, you will have opportunity to design high performance analog circuits.
Job Description:
* Develop Analog IC design IPs such as Data Converters (A/D, D/A), Phase Locked Loop (PLL), reference circuits with emphasis on high speed applications;
* Take charge of Key IP developments for analog/mixed-signal IC design projects;
* Engage with other team members to establish design requirements and IP specifications.
* Provide technical support to more junior members of the team.
* Provide technical guidance to layout, application and evaluation teams;
* Deliver design documents including the design specifications, review forms and evaluation plans;
* Definition, design, simulation, verification and documentation of high-performance mixed signal integrated circuits;
* Responsible for all activities ranging from architecture and design to silicon bring up and characterization;
* Collaborate with Applications, Process Technology, CAD, Test, Reliability, Marketing and Product Engineering;
* Define, coordinate and conduct design verification tests to ensure compliance to customer, environmental and regulatory requirements.
* Supports customer applications questions and issues.
Job Requirement:
* MSEE degree with related Analog/Mixed-Signal design experience.
* Experience in the design of high-speed Analog ICs, such as A/D and D/A converters, PLLs, with focus on top-level integration.
* Proficiency in the design of building blocks, such as high-speed op-amps, comparators, clock distribution elements, reference voltage and current source circuits.
* Knowledge of semiconductor device physics and process technology. *Experience in layout design.
* Ability to work effectively and efficiently in a team environment.
If you are interested in learning more about this position, please get in touch.
£85,000.00 - £90,000.00 per year