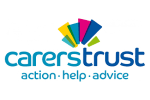 Prevention and Enablement Support worker – Part time - Carers Trust East Midlands
Sutton in Ashfield, MID NG17 4HG
Prevention and Enablement Support worker – 7am - 2pm 3 days on 3 days off
Location: North Nottinghamshire
Rate: £9.81 per hour
Job Type: Part time
Hours: 7am-2pm
Shift pattern: 3 days on 3 days off
Sector: Health and Social Care
Job Start Date: ASAP
Closing Date: Dependant on applications
Are you working as a Care Support Worker / Wellbeing officer / Prevention and enablement officer wanting to work for an exciting, forward thinking organisation?
Here at Carers Trust we have an amazing opportunity for a Prevention and Enablement Support worker to join us in the Nottinghamshire area.
We are looking for someone who has a strong work ethic and positive attitude towards working in the health and social care industry. We want you to be passionate about delivering exceptional care to our service users.
What will you be doing as a Prevention and Enablement Support worker:
Providing short-term, community-based support to patients and Carers living in Nottinghamshire.
Provide community based care as Allocated.
Support Community Compliance Supervisors within the community with quality assurance as required.
Responsibilities:
To work alongside discharge and community care teams to provide a 'hands on' quality service to Carers and their families
To be trained to create care and support plans and carry out appropriate risk assessments
Providing practical and emotional support.
Assistance with activities of daily living, including shopping and light domestic duties
Support with medication.
Prompting increased fluid intake, ensuring hydration and nutrition levels and provision of meals
Work as part of a team, liaising with colleagues, other professionals and involve family members to ensure the best possible outcome for patients
Producing and maintaining accurate records
Any issues regarding the support required to be recorded and the Registered Manager to be informed.
To keep up to date with all new legislation covering the provision of regulated care services including new care acts such as Care Act 2014 and the regulations including those of the Care Quality Commission.
To keep up to date with all mandatory training including Risk Assessment and Care Planning.
To work with other colleagues to ensure compliance with relevant regulatory requirements, quality assurance policy and protocols, reporting any incidents or accidents to the appropriate manager/authority.
To implement and maintain best practice safeguarding procedures for adults and children, liaising with the appropriate authorities as required.
To continuously monitor and regularly evaluate service delivery ensuring best practice at all times and consulting with clients to identify their levels of satisfaction and future needs, ensuring that any queries or complaints are dealt with effectively and efficiently.
To be flexible and to manage workload carrying out reviews of service when convenient with clients
Raise any concerns in the first instance to Community Compliance Supervisors
Conduct community based care visits as required to suit the needs of the organisation
To assist Community Compliance Supervisors with assessments, reviews and any other quality assurance requirements to suit the needs of the organisation as and when required
What are we looking for in our Prevention and Enablement Support worker?
Share the values of the organisation and demonstrate a commitment to the cause of carers and those living with long-term conditions and disabilities.
To be committed to safeguarding and promoting the welfare of vulnerable adults and children.
To work at all times within the philosophy and policies of Carers Trust
To treat all beneficiaries, staff and stakeholders of the organisation with respect and sensitivity, recognising the need for confidentiality at all times
To comply with the Health & Safety at Work Act 1974 and with Carers Trust East Midlands policies and procedures.
To have a commitment to developing quality by the implementation of Carers Trust East Midlands policies and procedures along with any other standards set by Carers Trust East Midlands.
To respect the personal choice and lifestyles of colleagues, carers, and people with care needs, ensuring that equal opportunity principles are applied at all times.
To undertake any other duties that may be considered commensurate with the level of the post.
Does this position sound great and want to know why you should work for Carers Trust?
We work with over 800 carers and the people they care for, supporting people of all ages and disabilities, providing carers with essential breaks from the stresses of caring. We provide this valuable support in the community, in the homes of families.
Our Carers are not here today and gone tomorrow. They love their work, and their training and long experience means they understand what carers, and those they care for, need and feel. They know the simple things that really matter, they do the hard jobs with a smile and they take pleasure in fitting into family life.
It's no surprise then that our staff build long and trusted relationships, and that more carers and people with care needs turn to Carers Trust for support than to any other social care provider.
We offer a competitive rate of £9.81 per hour
30p per mile paid for fuel
A fully paid DBS check
paid holiday
Mandatory and enhancement training
Access to your own online roster
We provide 'One to one' and group support to all our Carers (we listen)
A role that offers further career opportunities and qualifications (Diplomas)
Work mobile phone, equipped with work email
If this sounds like the perfect opportunity to you then apply now!
Check us out on http://www.carerstrustem.org
£9.81 - £9.81 per hour
30p per mile fuel maid