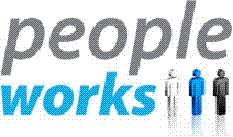 PreSales, Pre Sales Architect -    Revenues & Benefits, Housing/Education - Local Government - PEOPLEWORKS CONSULTANCY LIMITED
PreSales, Pre Sales Architect - Revenues & Benefits, Housing/Education - Local Government
Permanent
Home Based, UK wide remit
£55,000 to £60,000 + 10% Bonus + Car Allowance + excellent Benefits
One of the leading UK providers of technology and technology services to Local and Public Authorities delivering, and receiving, public and community services is seeking a Pre Sales, Pre Sales, Solution Architect.
The role of the Pre-Sales Architect is to develop, and take ownership for, complex multi-service based solutions for with the primary focus being on Local Government, Local Authorities. This will demand a high level of innovation and creativity to ensure the submission of compelling propositions for both profitability and risk. The task will involve engagement with a broad range of key stakeholders including those internal to the Company, strategic third party partners and most importantly, the customer. Presales Solution Architects must be capable of engagement at all levels of the customer's organisation.
Main Tasks & Responsibilities
The Presales, Pre Sales, Pre-sales Solution Architect, Local Government will:
> Develop and own the solutions underpinning compelling proposals that maximise the Company's competitive position in the software enabled transformation space for, primarily, Local Government
> Articulate the solution in clear, concise language that the customer understands
> Ensure alignment of the solution to the customer's buying criteria
> Relationship management with customers and partners at all levels of their organisations
> Identification of, and validation of the costs associated with the proposed solution
> Engagement in all aspects of the procurement processes both internal to the Company and in conjunction with Customers
Essential Skills & Experience
The Presales, Pre Sales, Pre-sales Solution Architect, Local Government will:
> Significant experience of working for a solutions organisation in the Local Government, Local Authority environment
> Exposure to a variety of service areas with Local Government such as ICT, Revenues & Benefits, Housing and/or Education.
Ability to write concisely and positively to sell the benefits of a solution.
> Sound working knowledge of the application of service transformation and technology to meeting business outcomes.
> Previous customer engagement and contract negotiation experience.
> Power user of office automation applications (such as Word, Excel and Visio)
£55,000.00 - £60,000.00 per year
£55,000 to £60,000 + 10% Bonus + Car Allowance + excellent Benefits