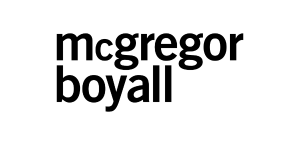 Pre-sales Lead Architect - Azure & Office 365 - McGregor Boyall
City of London, London
Pre-sales Lead Architect - Azure & Office 365
We are currently recruiting for a Lead Architect who has excellent knowledge and experience within Azure and O365, to join our client's pre-sales team in London. This role would be ideal for someone who works, or has worked, for a large consultancy, MS value-add reseller or directly for a Vendor in the same capacity.
Responsabilities
Support presales activity as required in support of the Solution Architecture and Sales teams such as attending meetings, writing or contributing to proposals, statements of work, RFP responses, business case materials, cost models.
Understanding of a customer's business requirements and aspirations in relation to technology; architecting the design and development of technology solutions for customers and acting as a trusted advisor to our customers.
Create excellent quality documentation, designs, implementation and migration plans using the input of others as required and spelling out clearly the approach to delivering the customer required technology outcomes.
Run workshops and meetings in a professional and engaging manner with the achievement of mutually desired solution outcomes.
Demonstrating an ongoing, proactive approach, working as part of the Professional Services team in developing and delivering service offerings based on industry best practice and "new to market" technologies.
Technical ownership of a solution design and implementation that has been sold into delivery and engaging closely with the other Architects/Project Manager, retaining a close relationship with the customer and to overall achieve the best outcome.
Maintain a broad understanding of vendor technologies products, an understanding of their architectural principles and, where appropriate, high level solution design skills and pre-sales accreditations in these products.
Maintain an in-depth knowledge of industry standards relevant to the role, project delivery methodologies and relevant vendor technology roadmaps.
To adhere to all company policies and processes as communicated by line management in order to maintain corporate ISO accreditation levels.
To obtain and maintain technical accreditations as required by management in accordance with the guidelines provided by manufacturers and software vendors.
Act as a mentor in leading and developing other team members.
At all times to provide a courteous service and professional approach to customers and to the delivery of allocated tasks as required.
To perform any other duties which, from time to time may be allocated by your Team Leader/Manager.
Skills, Knowledge and Experience:
Excellent technical and commercial understanding in creation and delivery of technology solutions and outcomes for customers.
Experience in architecting and being involved with implementing a broad range of technology solutions related to a few the following; hybrid/public/private cloud, modern workplace technologies, networking, storage, security.
Experience in contributing to proposals, statements of work, RFP responses, business cases, cost models and leading the review process.
Excellent communication skills, both oral and written, enabling the presentation of complex technical solutions.
Minimum of 5 years' relevant experience in a customer facing consultancy focussed organisation.
Minimum of 5-8 years' experience as an SME in one or more relevant technology areas
Experience in working with both architectural principles and project delivery methodologies including fundamentals of project management.
Ability to mentor other technical staff to help develop their skills and role.
Team player but with the ability to work unaided.
Professional appearance and manners.
Positive and constructive attitude in all work-related matters.
Strong time management skills and ability to work at pace within a fast moving environment.
Suitable pre-sales level accreditations in supporting technologies is also beneficial.



Pre-sales Lead Architect - Azure & Office 365



McGregor Boyall is an equal opportunity employer and do not discriminate on any grounds.

£60,000.00 - £70,000.00 per year