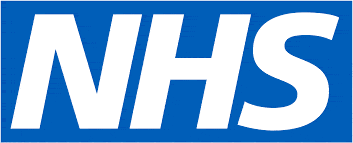 Pre-Reg Nursing Students / Newly Qualified Nurse (NQN) - National Health Service
Gloucester / Cheltenham, SW GL13NN
Job Reference: 318-20-NQN
Employer:

Department:

Various

Location:

Gloucester / Cheltenham

Salary:

£24,907 - £30,615 pa (upon reciept of NMC pin)
---
Join us at an exciting time for Gloucestershire Hospitals NHS Foundation Trust! We have recently been awarded an improved CQC rating of Good and are proud of what we've achieved. We have an ambitious plan for our journey to Outstanding and are looking for aspirational, committed individuals to join us, making a real difference to both staff and patients.
As a former winner of England for excellence award: Tourism destination of the year, the beautiful city of Gloucester and the scenic regency spa town of Cheltenham are fantastic places to work and live.
As a hospital Trust we are currently involved in over 100 clinical trials and studies, whilst also providing acute elective and specialist services to a population of over 620,000.
By joining Gloucestershire Hospitals NHS Foundation Trust new colleagues can look forward to a warm welcome and a future full of opportunities and support.
---
Are you Pre-Registration Nursing student due to qualify in the next 12 months?
If so we would genuinely encourage you to apply to join our outstanding teams as a newly qualified nurse here at Gloucestershire Hospitals NHS Foundation Trust.

The success and excellent reputation of GHFT is due to the commitment and dedication of our staff, many of whom are world leaders in the fields of healthcare, teaching and research, and we aim to recruit and retain the best staff possible. Our Registered Nurses make a genuine difference to patients' lives so in return we want to show how much we value you as you make the exciting transition from student to Newly Qualified Nurse. Our support to you will include:-
Paid at Band 5 (£24,907 - £30,615 pa) if starting work with an NMC pin, but with the choice to start prior onyour allocated ward at Band 3 (£19,737 - £21,142).

You will participate in an informative, interactive and engaging 6 month preceptorship programme

You will receive a local induction and retain supernumerary status for a minimum of 2 weeks in your assigned clinical area

You will have an assigned preceptor/mentor

You will receive support from our team of Professional Education Practitioners

You will have support planning your CPD pathway

You will have the opportunity to apply for the Chief Nurse Fellows programme

You will become an active member of the GSQIA (Gloucestershire Safety and Quality Improvement Academy)

You will have the additional input from GlosStars : our very own newly qualified network supporting NQN's with your transition and career development
We also offer a generous annual leave allowance, excellent bank rates, access to the excellent NHS Pension Scheme, discounts for local shops, restaurants and services, access to our health and well-being hub, access to our two on-site nurseries, flexible working options, discounted public transport, reward and recognition schemes, exercise and activity classes and membership to our popular hospital choir.

Please state clearly in your application the month and year you will be qualifying and please include reference details for your personal tutor and your final/most recent placement clinical mentor.
Please note - If you are an Overseas Registered Nurse who is required to take the OSCE exam: We are still currently reviewing our international recruitment in line with travel restrictions and practicalities for delivering our OSCE program.
We appreciate your interest and we will hopefully re-open our advert shortly where you can submit an application. If you wish to be alerted when this advert reopens, please email ghn-tr.overseas.recruitment@nhs.net and we will add you to our contact list.
---
Please note that this vacancy may close as soon as sufficient applications have been received, so please apply as soon as possible if you are interested. The Recruitment Team are unable to accept any applications after the position has closed on NHS Jobs.
Committed to safeguarding our community
If applicable for the post, all successful candidates will be required to pay for their own Disclosure and Barring Service (DBS) check. The cost will be £32 (standard checks) or £50 (enhanced checks), and will be recovered through two instalments from the candidate's salary. Please contact ghn-tr.recruitment@nhs.net for further information.
The Trust is a safeguarding employer committed to the safeguarding and promotion of welfare of children, young people and vulnerable adults and expects staff and volunteers to share this commitment. The Trust is committed to safe recruitment practices to protect children and vulnerable adults, and any appointment will be subject to satisfactory clearance. As part of the organisation's commitment to Safer Recruitment, candidates may request copies of relevant policies and procedures by contacting the Recruitment Team at ghn-tr.recruitment@nhs.net
Committed to supporting service personnel
As part of our commitment to support Service Personnel, Gloucestershire Hospitals NHS Foundation Trust, in collaboration with the Career Transition Partnership, offer a Guaranteed Interview Scheme for all qualifying Service and Ex-Service Personnel. To qualify for a guaranteed interview, candidates must meet the essential criteria for the post and be either a current member of the Armed Forces, or be within the two year period of resettlement. If this applies to you please email the job reference number and your AR number to the Recruitment Team at ghn-tr.recruitment@nhs.net
Follow us on Twitter: @GHNHSFTCareers
24,907.00 - 30,615.00 per year