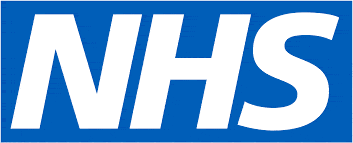 Practice Nurse - National Health Service
Birmingham, MID B388TE
Practice Nurse
Wychall Lane Surgery
The closing date is 26 October 2020
Job overview
Wychall Lane Surgery is looking for an enthusiastic and experienced Practice Nurse to join our team. Holds good clinical skills and high standards. This is a permanent position - Monday - Friday, shift patterns to be discussed. Wychall Lane Surgery is a friendly and highly regarded GP surgery based in Kings Norton area of Birmingham. We look forward to meeting you!
Main duties of the job
Experience: Minimum 1 year Practice Nurse To provide and maintain a high standard of nursing care for patients together with providing nursing assistance to Doctors and other members of the Practice Team; to include treatment, preventative care, screening and patient education. Experience required in Cervical Screening, childhood immunisation, chronic disease management, phlebotomy, wound management and Diabetes. The candidate will need EMIS & DOCMAN clinical system awareness. This is a permanent position which would be suited to an experienced Practice Nurse who can work within our existing nurse team in accordance with practice policies, protocols and guidance. Salary negotiable dependent on qualifications and experience.
About us
Wychall Lane Surgery is Part of Our Health Partnership - with a practice population of around 8600 patients. Holds overall "Good" CQC rating. The Practice is a dynamic, forward thinkling, friendly & supportive practice.
Job description
Job responsibilities
PRACTICE NURSE
Post:
Practice Nurse Qualifications: Registered Nurse
Grade: Negotiable based on experience
Accountable to:General Practitioners & Practice Manager
JOB SUMMARY
To provide nursing services to patients of the practice, including treatment, screening and advice within the professional competence of the post holder.
The nurse will work in accordance with the NMC (Nursing & Midwifery Council) Code of Conduct.
To have responsibility for ensuring that patients have direct access for nursing consultation care, advice and referral. To work mutually defined protocols and to establish programme of care for patient groups with continuing overall nursing responsibility. To assist in teaching and supervising other practice nurses. Contribute to the organisation of the practice and the part it plays in meeting the health care needs of the population. Maintenance of professional development, attendance at clinical and practice meetings.
PRINCIPLE RESPONSIBILITIES
Nursing Duties
To manage all nursing procedures and to evaluate these proceedings. To be available as a resource for self-referral by patients with all types of wounds and minor ailments. To either treat or refer such patients. To perform tests, e.g. bloods and urines at either the request of the GP or self initiated. Participating in the on-going practice systems for cervical cytology and immunisation programmes and audit. To be responsible for infection control contributing to the Practice health and Safety Policy and to advise other practice staff. Provision of contraceptive services in the family planning clinic. To provide a service to patients who self refer.
Liaison with members of multi disciplinary team. Practice Staff Care B/P MonitoringWound Care PhlebotomyGeneral Advice Health Promotion and CDM Definition of protocols and involvement in the day-to-day management of health promotions activity. To opportunistically promote a healthy lifestyle and counsel patients as necessary enabling the patient to make effective lifestyle changes. To have specialist knowledge of the overall nursing management of chronic diseases and to be responsible for the practice programmes of care. Administration To be responsible for the ordering and maintenance of equipment and supplies, as necessary as part of the overall management of the treatment room. To ensure adequate resuscitation equipment is safely maintained. To be responsible for the development of practice based resources for the education of patients. To participate as a team member in the formulation of practice strategy and policy. Teaching and Professional Development To be involved with teaching and assessing other students in the practice, i.e. medical students, trainees and nurses. To assess the training needs and professional development of other practice nurses employed within the practice and take necessary steps to promote their development. Enhanced Clinical Duties Responsibilities Insulin initiation. Glucose tolerance test arrangements/prep/participation and review.
Assessment of minor illness. Zoladex administration. Smoking cessation. Weight management.
Chronic Disease Management Diabetes: Education of patients with a new diagnosis of Diabetes Mellitus. Contact with patients via telephone or letter re: eye review, microalbuminuria. Review of lists produced by receptionists to determine allocation of diabetic clinic appointments organisation of necessary blood tests pre reviews. Height, weight, BMI Smoking status review including cessation advice and refer to smoking cessation clinic if required Alcohol intake assessment/advice Blood pressure Review blood results HbA1c, lipids, liver function, renal function, creatinine, kinase Diabetic medication review Chronic Disease Management (continued) Diabetes:Urinalysis protein, ketones, glucose Organise microalbumin urine assessment Review/advice re retinal screening
Dietary advice/refer to dietician Foot care advice/Neurovascular examination Driving advice Asthma:Smoking status review/cessation advice and refer to smoking cessation clinic if required. Height PEFR Symptom assessment Inhaler technique assessment/demonstration Asthma medication review Advice re: management of Asthma Coronary Heart Disease:Blood pressure Weight, height, BMI Dietary advice Smoking status refer to smoking cessation clinic if required Alcohol intake advice Depression screen Review blood tests lipids, renal/liver function, glucose, creatinine, kinase Advice re: physical activity Review of cardiac medication Hypertension:Weight, height, BMI Dietary advice
Smoking status refer to smoking cessation clinic Alcohol intake assessment Diabetes screen Urine, glucose, protein Hypertensive medication review Clinical Duties Pernicious Anaemia:
Contraception:Initiation and maintenance. Organise/patient liaison for insertion IUCD/IUS assistance with insertion. 6-week review post fit. Travel Advice/Vaccination:Research via Internet or specialist travel advice line re: immunisation, administration of immunisations. Well Woman/Man Health Checks: Minor Surgery:Preparation of equipment and assistance in procedures. Sexual Health Provision: Clinical Duties (continued) Wound Care + Suture Removal: Telephone Advice: Organisation/provision Influenza/Pneumonia vaccinations. Liaison with other professional agencies e.g. DN, hospital. Ear syringing. New Patient Health Checks: Other Duties To be accountable for professional standards of care. The post holder must be in possession of a current NMC PIN and maintain current indemnity cover with a recognised professional organisation. This job description will be subject to periodic review and amendment in consultation with the post holder.
Person Specification
Qualifications
Essential
Qualified Registered Nurse Holds current NMC registration
5 Years Minimum Registered Nurse Qualification
1 Year Minimum Practice Nurse Experience
Desirable
obtaining blood samples
electrocardiograms (ECGs)
minor and complex wound management including leg ulcers
travel health advice and vaccinations
child immunisations
family planning & womens health
cervical Screening
mens health screening
sexual health services
smoking cessation
long term conditions Asthma, Diabetes, COPD & Mental Health
Disclosure and Barring Service Check
This post is subject to the Rehabilitation of Offenders Act (Exceptions Order) 1975 and as such it will be necessary for a submission for Disclosure to be made to the Disclosure and Barring Service (formerly known as CRB) to check for any previous criminal convictions.
UK Registration
Applicants must have current UK professional registration. For further information please see NHS Careers website (opens in a new window).
Employer details
Employer name
Wychall Lane Surgery
Address
11 Wychall Lane
Kings Norton
Birmingham
West Midlands
B38 8TE
Employer's website