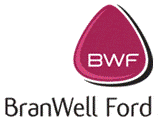 PR & Marketing Account Manager - Branwell Ford Associates Limited
London, London

Working for a Marketing Agency in the City, this is a varied role where your clients are well known industry names in the pensions sector. You will be involved with public relations work covering DB and DC Pensions as investments also. This is a small, busy and professional team who are creative and share ideas which help generate positive news coverage for clients.

Key duties and responsibilities will be, undertaking research around industry topics, events, themes and people, proofreading and issuing copy - including press releases, articles and blogs and press comment. Identifying relevant press stories and journalist interests for clients and building connections and relationships with journalists, clients and industry peers alike. Working with the account managers, you will develop PR and marketing plans and strategies and to implement activity, helping to maintain the company's social media presence and website and assist with analysing and evaluating media coverage and preparing client reports.

To be considered for this role you be an excellent communicator, organised and efficient, able to work to deadlines and be a proactive and creative thinker and a natural interest in financial services or the pensions sector.

£28,000.00 - £35,000.00 per year
Competitive Salary & benefits