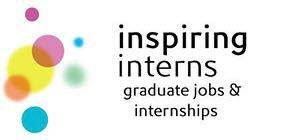 PPC Executive - Inspiring Interns & Graduates
London, London
Our client is a digital agency based in London, with over 30 years of combined experience.
Using the latest technologies and methodologies to produce class leading client solutions, whether in web design, branding or digital marketing.
The team offer expertise in key bespoke website disciplines, including visual web design, UI/UX, front end and back end development.
There is also a significant focus on paid media, harnessing the power of data and technology to provide performance advantages.
The company enjoys working alongside its clients as their digital partner, maintaining a clear objective of boosting their digital presence.
This is a graduate level position based near Clapham Junction paying up to £25,000.



Our client is looking for a PPC Executive to work in conjunction with the Lead PPC Consultant to help oversee and manage its clients' PPC strategies, delivering outstanding results within the clients' allocated time.
The successful candidate will be energetic and passionate about PPC, offering strong numerical and analytical skills, with a proven track record of delivering results to a target ROI.



As a key member of a dynamic and growing business, you will be happy working autonomously but also be able to think on your feet and adapt accordingly to the needs of the role at any given time.


Day-to-day activities will include:


Develop new and existing client paid search campaigns, to ensure the best possible results are achieved.

 


Plan, create and build new AdWords accounts, including campaign structure, keyword research and ad copywriting, using Excel and AdWords Editor.

 


Work with designers to produce on-brand display adverts that are optimised for conversion.

 


Work with clients to ensure landing pages are effectively optimised to ensure maximum conversion.

 


Work with development team to ensure conversions are accurately tracked, using Google Tag Manager.

 


Working to defined KPI's, ensuring each campaign is continually optimised, seeking and implementing new growth opportunities and strategies to maximise the clients' earning potential.

 


Actively use tools such as Google Analytics, to analyse and get insight on campaign performance.

 


Deliver projects against agreed timelines, often working on multiple projects simultaneously.

 


Create month end reports, analysing month on month and year on year data, and providing insight into the success factors and areas for improvement.

 


Build strong client relationships. Develop a good understanding of each client's business and objectives.

 


Keep up to date on the latest industry innovations and best practices, reporting back with recommendations on how and why these should be applied to the client accounts.

 


Maintain a curious mind, by questioning the status quo and evaluating service improvements.

 


Provide monthly marketing communication on PPC via our onsite blog.


Required knowledge, skills and experience;


Experience in managing PPC campaigns (preferably agency-side)

 


Experience in managing lead generation and targeted campaigns

 


Experience in managing multiple PPC campaigns simultaneously

 


A good working knowledge of Google AdWords and Google Analytics

 


Strong analytical & reporting skills

 


Strong attention to detail

 


Good working knowledge of Office programmes, particularly Excel and PowerPoint

 


Professional attitude, excellent communication skills, verbal and written

 


Self-motivated with an ability to work autonomously

 


Either Google AdWords certified or be willing to become




Desirable skills:


Additional PPC platform experience – Facebook, Twitter, Bing, LinkedIn

 


Copywriting experience

 


Knowledge of the complete digital marketing mix, particularly SEO and Social Media

 


Graphic design aptitude – Photoshop, illustrator.


starting at £20,000.00 per year