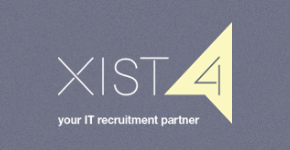 Post Processor Engineer - XIST4 IT Recruitment
Bath, SW BA27FJ
Post Processor Engineer
Location: Bath, Somerset.
Salary: £25-30,000 (dependent on experience), 25 days holiday, private healthcare and pension.
Post Processor Engineer - Key Skills:
-     Post Processor Engineering experience or similar.
-     Strong engineering background.
-     Manufacturing Experience.
-     Experience of CNC Programming
-     Some CAD / CAM experience
-     Good English verbal and written communication skills.
-     Must be eligible to work in the UK.
Post Processor Engineer - Nice to Have:
-     C# is desirable.
-     Automation experience.
About the role:
Your position as a Post Processor Engineer will involve:
- Providing post processors and configuration files to fulfil customer orders.
- Configuring existing post processors or writing software to modify / create new post processors.
- Programming of CNC machine tools.
- Developing good relationships with the customer base.
About the Company:
Our client is a world leader in its field and a recognised name in the software manufacturing industry.
To find out more about this Post Processor Engineer role, please contact us now for an interview.
£25,000.00 - £30,000.00 per year