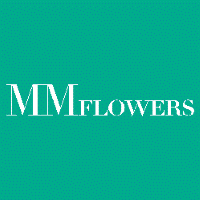 Post-Harvest Research Supervisor - MM Flowers
Huntingdon, ANGL
Post-Harvest Research Supervisor
Alconbury, Huntingdon, Cambridgeshire

About Us

Established in 2007, MM Flowers only supplies the most beautiful flowers to a range of the biggest retail brands in the UK and Europe.

APEX Horticulture is a standalone research and development company within our group. Serving MM Flowers, its shareholders, growers, customers and the wider industry, APEX focuses on driving innovation, delivering continuous quality improvement and enhancing consumer experiences with cut flowers.

We are now looking for a Post-Harvest Research Supervisor to join the APEX Horticulture team.

The Benefits

- Competitive salary
- Join an innovative team who have a pioneering attitude
- Benefit from a welcoming and engaging work environment

If you have strong leadership skills and solutions-focused mindset, this is an excellent opportunity to join a ground-breaking organisation that is operating at the forefront of the horticulture industry.

As part of the MM Flowers group, you will be supported to increase your R&D knowledge, gain experience in new areas and develop your future worth.

You will have the chance to oversee the delivery of projects that will have a real impact on the MM Flowers group, as well as the horticulture industry as a whole.

The Role

As the Post-Harvest Research Supervisor, you will oversee a team of R&D Assistants and ensure that projects are completed to a high standard.

Reporting to the Research & Development Manager, you'll delegate daily activities to your team, organise rotas and annual leave and monitor the quality of work.

You will also:

- Support the Research & Development Manager in the staff development, training and appraisal process
- Assist with project tasks, such as preparing flowers, assessing flowers and maintaining the facility
- Ensure that all staff have received the necessary training, such as COSHH
- Generate reports for customers (both internal and external)
- Deputise for the Research & Development Manager in their absence

About You

To be considered as a Post-Harvest Research Supervisor, you will need:

- Experience in a supervisory role
- Strong IT skills, including MS Office
- The ability to work under pressure and meet deadlines, while maintaining a positive attitude and providing exemplary customer service
- Good problem-solving and analytical skills
- The ability to work independently and within a small team that depends on one another to complete daily tasks

Experience within a scientific environment (particularly undertaking project work) would be beneficial, as would knowledge of statistics and the use of statistical packages.

Other organisations may call this role R&D Supervisor, Research & Development Supervisor, Horticulture R&D Supervisor, Deputy R&D Manager, Lab Team Leader, or Research & Development Team Leader.

The closing date for applications is the 30th October 2020.

Webrecruit, APEX Horticulture and MM Flowers are equal opportunities employers, value diversity and are strongly committed to providing equal employment opportunities for all employees and all applicants for employment. Equal opportunities are the only acceptable way to conduct business and we believe that the more inclusive our environments are, the better our work will be.

So, if you're seeking your next challenge as a Post-Harvest Research Supervisor, please apply via the button shown. This vacancy is being advertised by Webrecruit. The services advertised by Webrecruit are those of an Employment Agency.