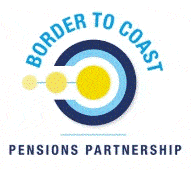 Portfolio Manager – Fixed Income - Border to Coast Pension Partnership
Leeds, Yorkshire
We are looking for a Fixed Income Portfolio Manager to join us in Leeds City Centre, managing all or part of an Internally managed Fixed Income investment sub-fund and/or portfolio, in accordance with the Border to Coast Investment Policy, investment process, procedures and relevant legal or regulatory documentation.
In the role you will prepare and maintain due diligence reports, supporting investment decision making and portfolio construction using internal and external sources of data and research. Evaluating new investment opportunities in fixed income and managing one or more portfolios/sub-funds, you will execute investment transactions and regularly review the performance, attribution, exposure and risk metrics of sub-funds / portfolios.
In addition, you will participate in investment team meetings, liaise with the research and risk team to ensure an integrated investment approach and provide feedback on the quality, depth and focus of research.
Educated to Degree level and with a suitable investment management qualification (or working towards), you will have relevant experience in fixed income portfolio and risk management.
With a keen interest in and understanding of investment markets, long-term investment experience, and a commitment to responsible investment and sustainability, you will have experience of using investment management software (i.e. Bloomberg), problem solving and decision-making capability and strong written and verbal communication and presentation skills.
Border to Coast Pensions Partnership is a collaboration of 12 Local Government Pension Funds with a total asset value of £46 billion. Border to Coast is an FCA regulated investment company managing assets through both internal (direct securities) and external (funds) management with a number of investment vehicles, including an Authorised Contractual Scheme. Border to Coast started managing financial assets from mid- 2018.
We welcome applications from people of all backgrounds. We have an open and supportive culture with a commitment to learning and valuing everyone's skills and contribution.
This is a Blue Octopus Recruitment Ltd vacancy who are operating as an employment agency. Once you have clicked to apply for this vacancy, we will then send you more information on the role including a copy of the application form via email.