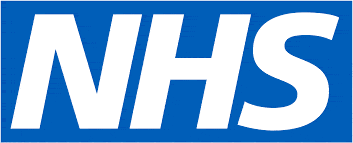 Plaster Room Assistant (apprenticeship) - National Health Service
The Princess Royal Hospital, MID TF16TF
Job Reference: 223-PRA-385
Employer:

Department:

Plaster room

Location:

The Princess Royal Hospital, Telford

Salary:

£14,800 Annex 21 (70% of top of band 3)
---
Please refer to "Please read prior to submitting your application" within the additional links section.
Please be aware that The Shrewsbury and Telford Hospital NHS Trust utilise a third party recruitment system (TRAC). When applying via NHS Jobs, your submitted application will be imported into TRAC and any emails will be sent via the TRAC System (PLEASE CHECK YOUR JUNK/SPAM).
We are committed to equal opportunities in employment. The policies and practices of the Trust aim to promote an environment that is free from all forms of unlawful or unfair discrimination and values the diversity of all people. At the heart of our policy, we seek to treat people fairly, flexibly and with dignity and respect.
---
A new and exciting opportunity has arisen for an apprenticeship position as a Plaster Room Assistant. This new role will be mainly based in the plaster room at The Princess Royal Hospital, Telford but the successful applicant will be required to work cross site.
This is an 18 month apprenticeship programme supported by Telford College . On successful completion there may be an opportunity for the candidate to obtain a permanent position with potential to complete further training to gain the British Casting Certificate.
The successful candidate will become part of a friendly, well established and experienced team who will be able to provide a supportive and encouraging environment. This unique opportunity offers the successful applicant a combination of work based experience in a number of hospital settings, focusing on patient care and Orthopaedic conditions.
Along with your GCSE's in Maths and English (grade C or above or equivalent), we are looking for an enthusiastic, caring and compassionate person who will bring new qualities to this already well established team. If you feel that you have the ability and interest to undertake this new role and learn new skills, we look forward to hearing from you.
For further details / informal visits contact:
NameColin LambEmail addressColin.lamb1@nhs.netTelephone number01952 641222 ext 4654Additional contact information
Name: Karen Porter
Telephone number: 01952 641222 Extension 4654
Email: Karen.Porter10@nhs.net
---
The well-being of our staff is of the upmost importance to us. If you are offered a role at our Trust, and fall into the increased and higher risk categories as set out by Public Health England (PHE) and NHSI/E, your line manager will complete an risk assessment with you. This will be completed in conjunction with the latest guidance from Public Health England in relation to Covid-19.
By submitting your application to NHS Jobs/Trac, you are giving your consent for parts of your application data to be transferred to the NHS Electronic Staff Record (ESR) and other secure, internal NHS Workforce systems. This is to support and manage your recruitment and employment within your employing organisation.
If successful, by completing the NHS Jobs application form you authorise the Trust to obtain any previous NHS service details including all electronically held sickness information, via the Inter Authority Transfer process on the national ESR.
If the role requires a qualification/professional registration, you will need to provide proof during the recruitment process. By submitting your application you are giving the Trust permission to check the qualification certificates provided back to the source provider. Please note that a sample of all applicant's qualifications will be checked with the educational institution or provider.
In the event of a high response to this advertisement, this post will be closed. Early applications are advised.

We are committed to offering an interview to all applicants with a disability who meet the minimum criteria for the above position and will support reasonable adjustments wherever possible. In addition, whilst all applicants will be judged on merit alone, we particularly welcome applications from candidates who are male, from black and minority ethnic backgrounds or who have a disability, as these are currently under-represented in our workforce.
Thank you for your interest in The Shrewsbury and Telford Hospital NHS Trust, we look forward to receiving your application for employment.
35,301.00 - 35,301.00 per year