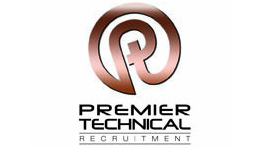 Plant Workshop Fitter - Premier Technical
Thatcham, HC RG183AG

Plant Workshop Fitter

Thatcham, Berkshire

£35k + benefits

Our "household name" client are actively seeking to recruit an experienced and enthusiastic Plant Workshop Fitter to work on a range of bespoke substation builds at their Thatcham site as a result of continued success and an ongoing programme of strategic growth.

Working as part of a team and reporting to the Operations Manager, the successful candidate will be tasked with building-to-order high voltage substations in accordance with customer plant build sheets as well as refurbishing returned plant to establish whether they are able to be scrapped or returned to stock.

Working to the highest standards of both workmanship and appropriate industry and health and safety legislation, successful candidates will essentially demonstrate proven experience of working in the power industry, and as substations can consist of a transformer, oil RMU (ring main unit) or HV box, and an LV cabinet, with each build being specific to the customer's requirements, candidates will demonstrate comprehensive knowledge and experience of the tools and H&S regulations required to sub assemble HV substations, with additional on the job training being made available to suitably experienced applicants.

In addition to build activities, as Plant Workshop Fitter you will also assist in the a range of duties including loading and unloading of lorries and will be skilled in effectively prioritising your work load, and will be required to operate FLT's and Over Head Gantry Cranes (so existing licences will prove distinctly advantageous although are not mandatory as training will be given).

To be considered for this varied and challenging Plant Workshop Fitter role, it is envisaged that the successful candidate will possess relevant industrial electrical engineering qualifications (City & Guilds 200 - Electrical Engineering and City & Guilds 232 - Electrical Engineering or above) and will demonstrate excellent communication skills at all levels, and be comfortable in working both autonomously and as part of a team as well as being a courteous and professional ambassador of a blue chip company at all times.

Contact the Maintenance Team at Premier Technical Recruitment on 01827 68400 or email your cv in confidence to

maintenance@p-t-r.co.uk

for further details.

34,500.00 - 35,000.00 per year
overtime + benefits